I've been hard at work the last month making and sharing posts for homemade gift ideas for gardeners on the MomItForward blog! I'm pretty excited with the way all of these turned out, but I have my favorite. Can you guess?
Today, I thought I'd compile the projects over here for you all to see. If you've got gardeners on your Christmas list this year, here are 5 easy projects you can make them. And you can bet, if I made them, they're easy. 🙂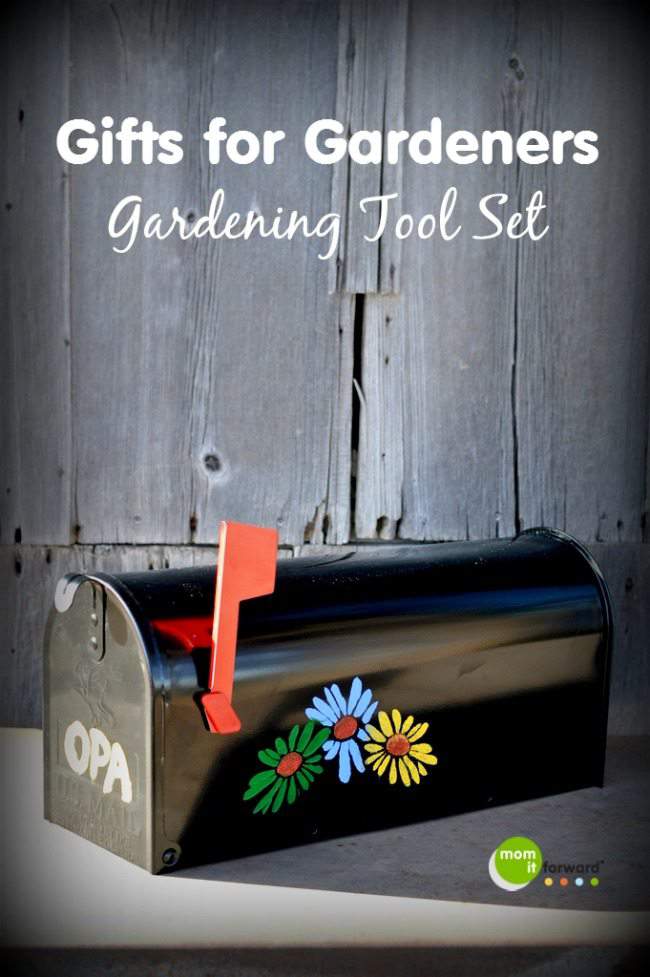 Gardening Tool Set – cute way to store gardening tools where you need them most
Painted Garden Rock – cute way to incorporate the kids and add a splash of color to your garden
DIY Plant Markers made out of up-cycled spoons and Modge Podge
Homemade succulent containers made out of tin cans and tree bark
For directions on how to make any of the 5 Homemade Gifts for Gardeners, just click on the link under each picture and head over to each post on MomItForward!
Do you make homemade gifts? What's your favorite gift to make?