Since starting up with homeschooling again, I feel like we're not leaving the house as much. It's really busy around here and I have to make an effort to get out and enjoy life or we all end up bickering at each other at home! It's honestly not that pleasant to sit at home and fight all day long, yet that seems to be what we do when we don't get out.
I was happy for the diversion earlier in the week at the Iowa 80 Trucking Museum in Walcott, Iowa! We drive by this place all the time and I never even knew it was there.  But it was really quite neat. Not at all what I expected, but very neat nonetheless.
Let me give you a quick tour of some of the things we enjoyed most.
An electric milk truck from the turn of the century – it delivered fresh milk in Chicago for many years. Why could they succeed with electric trucks in the early 1900s but we can't figure it out today??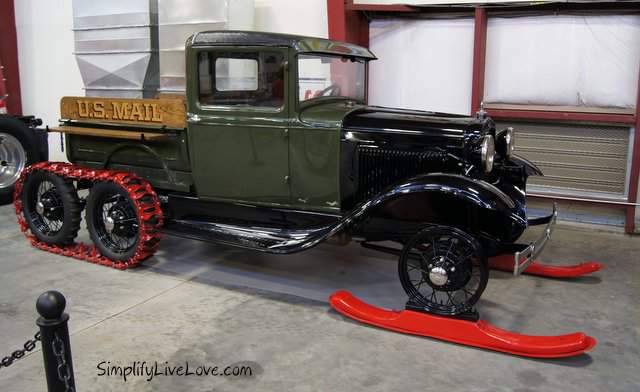 A US Mail truck on skis… 😉 I love to ski. This really cracked me up.
THE wrecker from the movie Fried Green Tomatoes! I don't really remember the movie much, but it's still pretty cool, eh?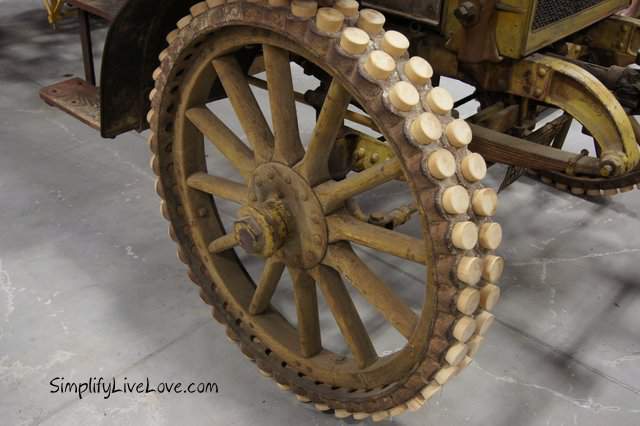 Peg wheels made out of wood, anyone? Eh, no thanks…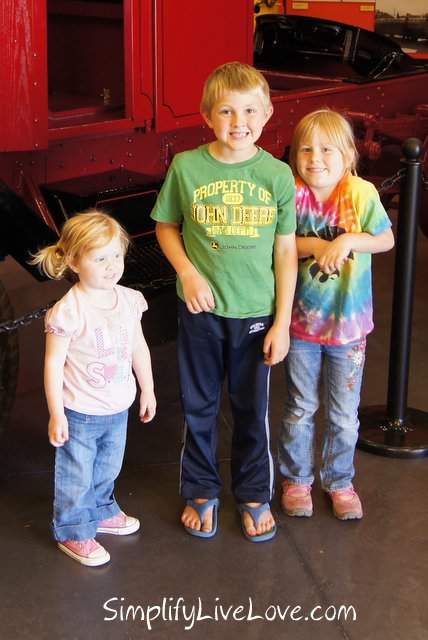 Three of my super cute children. I can't resist an opportunity to show them off! I can't believe how big they're all getting!!
In case you'd like to head to this neat museum, which features a lot more than I've shared, here are there hours! And their website has a lot of great information.
Have you been to this museum? What did YOU think?
Linking up: Field Trip Friday;