You'll love this delicious fruit and vegetable smoothie that's perfect for cold winter days. Featuring pineapple, banana, and orange and a secret veggie!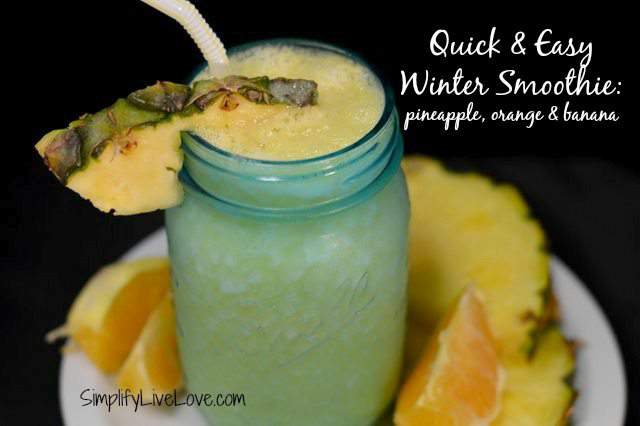 Fruit and Vegetable Smoothie – Perfect for All Weather
A smoothie is a great day to start the day off right to make sure you eat the recommended number of servings of fruits and veggies. I always listen to the debate about the cost of eating fresh fruits and veg being higher than eating a processed diet, but I'm not sure I agree. We do a lot of things to keep our grocery budget low, yet still eat a healthy diet.
I love this recipe for a Pineapple, Banana, and Orange Smoothie. It's a fabulous, quick, and easy smoothie using winter produce. Because it uses seasonal fruit, you can buy produce that's on sale and keep your costs down! Think about in season produce and how to incorporate it into delicious food and you can keep your budget lower too!
[Read more…]