This post is sponsored by Wellness® Natural Pet Food and the BlogPaws® Pet Influencer Network™. I am being compensated to help share the reinvented Complete Health Line and other Wellness Products, but we only share information we feel is relevant to our readers. Wellness is not responsible for the content of this article.
Tips for Introducing a New Puppy to Older Dogs
In May, we added a new Great Pyrenees puppy, Harry, to our family. You may have seen pictures of him on Instagram. Before Dan and I had kids, we raised puppies for Guide Dogs for the Blind. We had a new puppy coming in every year and we also had our existing, older pet dog, Montana. We have lots of experience introducing puppies to older dogs, so when we got Harry, I wasn't really worried. However, we have learned tried and true tips that make the introduction process a lot easier.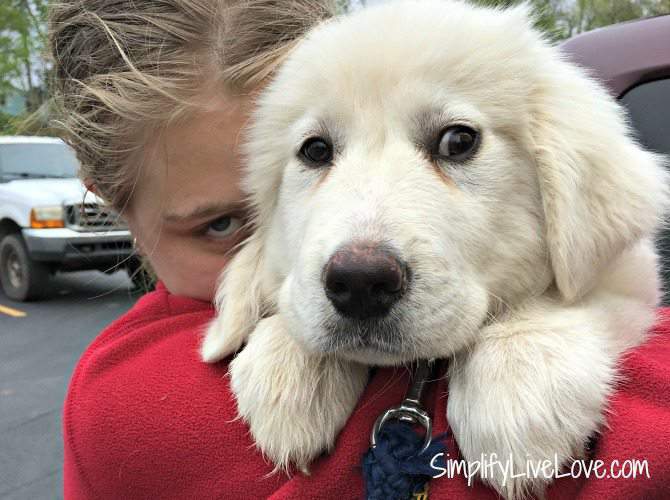 Introduce on neutral territory
Depending on your current dog's behavior, it might be a good idea to introduce your new puppy to your older dog on neutral territory like a neighbor's house or a park. This is a good idea because you current dog might be possessive of her things aka your house. Bringing both dogs to a neutral territory for the first time can help the older dogs feel better about, and be more accepting toward, the new puppy.
[Read more…]