Hi there! I'm Nicky from Little Family Adventure and I'm excited to share one of our family recipes with you. German Frikadellen are one of the most popular meat dishes in Germany. They are flat, pan fried, hamburger steaks often served with skillet potatoes or potato salad. Some say they are the grandfather to the American burger and fries. It makes for a quick weeknight meal or delicious snack.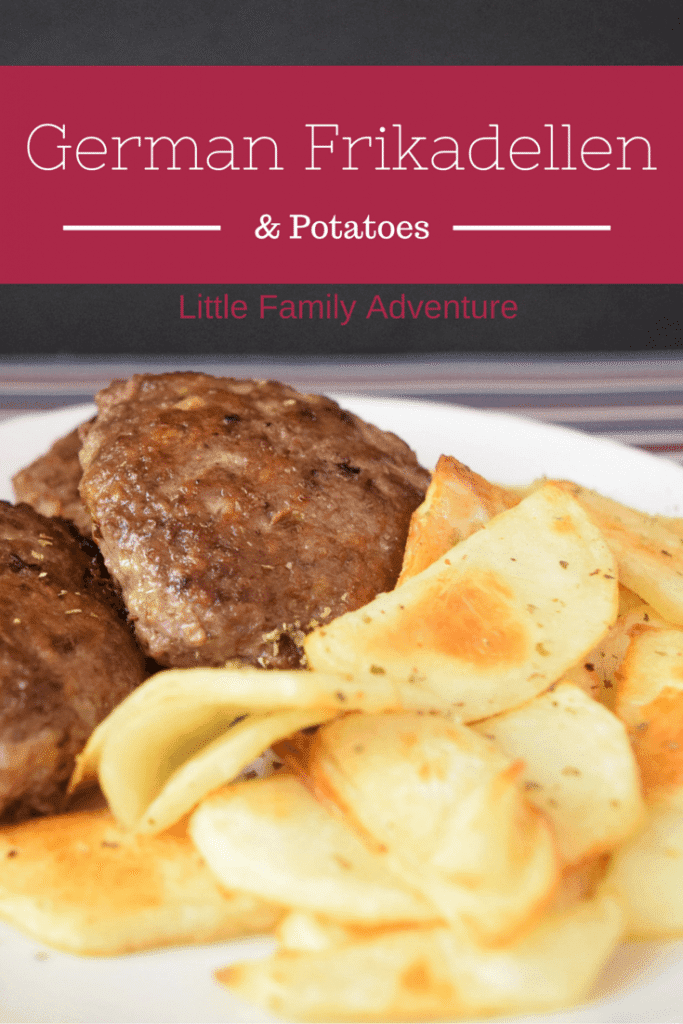 In our family, we are always on the go and need healthy meals that can be cooked quickly. This Frikadellen and Potatoes is one of those meals. It can be cooked up and ready to eat in about 20 minutes. It also makes a great freezer meal. You can prep the patties beforehand and pop them in the freezer. Remove the patties you need and allow them to defrost overnight in the refrigerator. It couldn't be simpler.
German Frikadellen Recipe
Growing up in a Dutch/German family, I grew up eating dishes like this Frikadellen all the time. Two of my favorite ways to serve this is with a side of German mustard or topped with curry ketchup, mayonnaise, and chopped onions. Create your own curry ketchup by combining 3 Tablespoons of ketchup with ¼ teaspoon of curry powder.
Give this recipe and try and you may never go back to the traditional burger and fries ever again.