Welcome! Today's installment of Tuesdays in the Garden includes helpful gardening tips and tricks from me and my gardening buddies. I'm excited to share information on how to grow a Three Sisters Garden! Read to the end to see what helpful tips and tricks my gardening friends have for you this week too!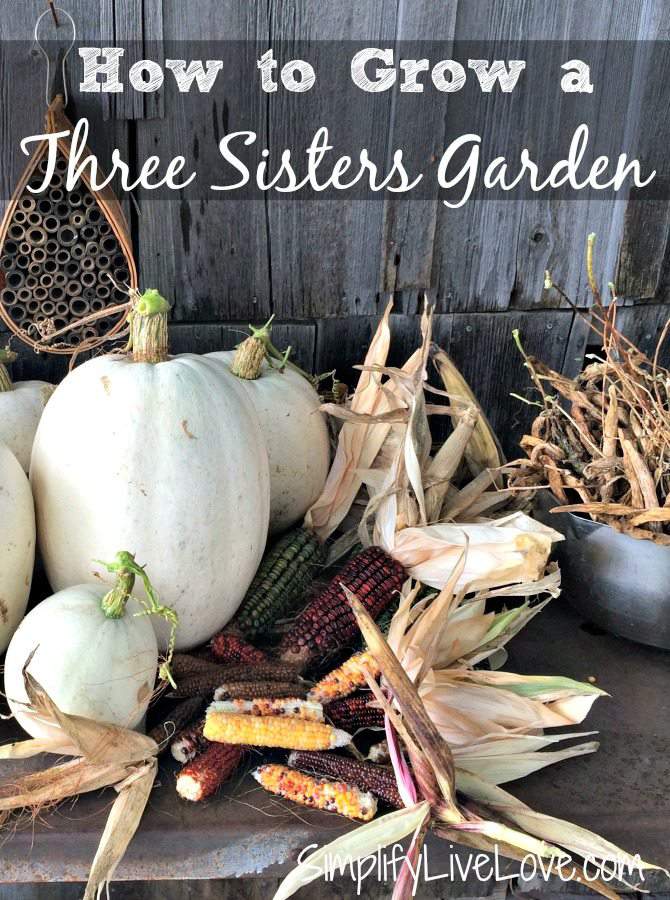 If you'd like to learn how to grow a three sisters garden, you're in the right place. Growing a 3 sisters garden is a great way to try out an age old agricultural method that was used by Native Americans to feed huge populations. It's the ultimate in companion planting and is a lot of fun to grow!
What is a Three Sisters Garden?
If you've never heard of a Three Sisters Garden, you're in for a treat as they are just amazing to grow and harvest! In a 3 sisters garden, corn serves as poles for beans, and squash is grown in between to help keep the weeds down. The corn provides shade for the squash, and the beans provide nitrogen for the corn. Instead of depleting the ground of nutrients, this growing method leaves the soil richer than it started. It's a win-win combo and a lot of fun grow.