Huntsville, Alabama is a surprisingly amazing US city. Before my recent press trip, I never gave it much thought as a tourist destination. But, I learned that it is worth definite consideration! Many thanks to the Huntsville CVB for sponsoring this post. All opinions are mine.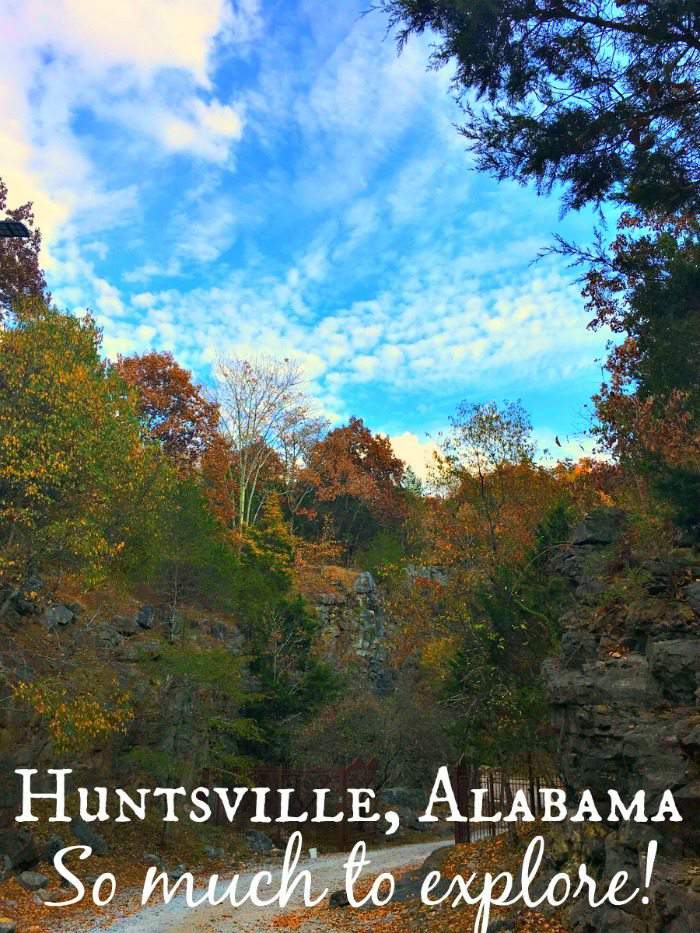 I had the pleasure of visiting this amazing city as part of a TBEX-Preview trip (the conference for travel bloggers), and I'm sold. In fact, I told my husband that I would happily move to Huntsville because of the amazing nature, culture, food, science, and history rich activities. There is just so much more to do in Huntsville than I ever imagined! My kind of people live there and I think I would fit in very well. I'm excited to return in May, 2017 for the TBEX Conference.
From arts, to space exploration, to nature, to wonderful food and music, everyone in the family will find something fun to do in Huntsville. I highly recommend adding Huntsville to your MUST-visit list. Check out all of the amazing things there are to do there.
What to See, Eat, & Drink in Huntsville, Alabama
Burritt on the Mountain is an interactive 167 acre living history museum, located on the bluff overlooking Hunstville. Called the "Jewel on the Mountain," it's an excellent place to learn about how people used to live in Alabama. Workers dressed in period outfits demonstrate farm life from the olden days and interactive displays give visitors a real feel for what life used to be like when our grandparents walked two miles to school uphill, in the snow, both ways. 😀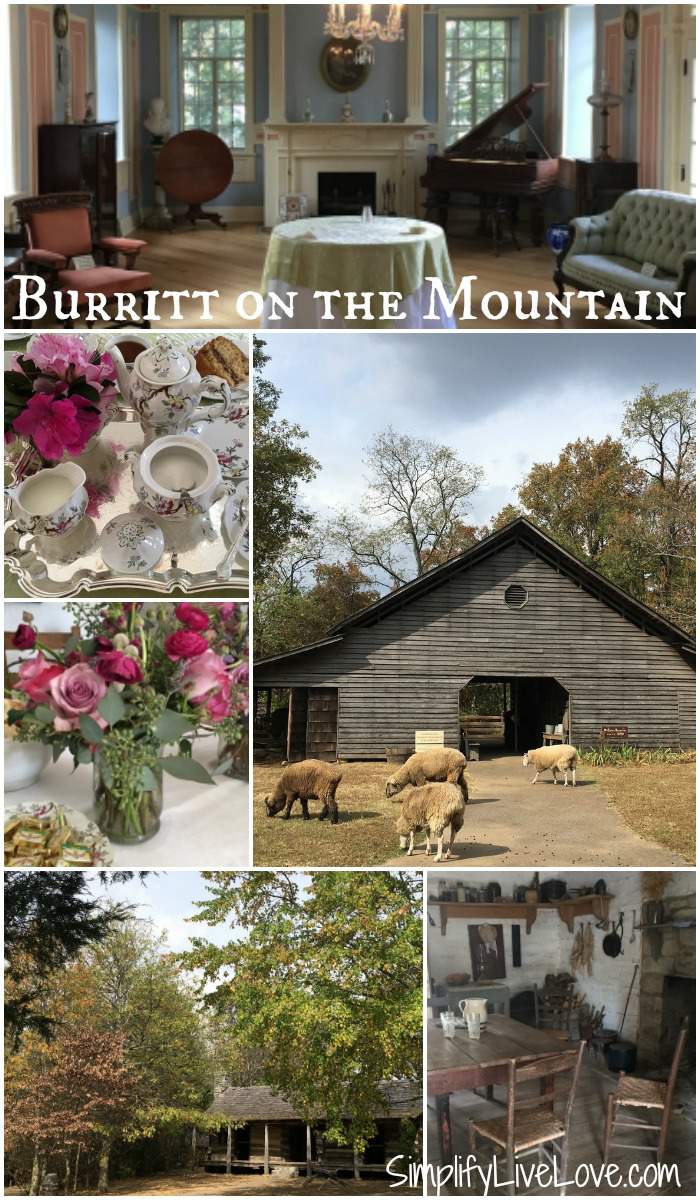 I really enjoyed the historic homes that were brought to the area and decorated with authentic furnishings, as well as the animals that wander the property. Chickens, cats, sheep, goats, and horses are out and about and if you're lucky, you might get to pet one! Burritt on the Mountain offers many educational programs for children, including a lot of homeschool classes.
I also really enjoyed touring the 1936 Burritt Mansion, home of Dr. William Henry Burritt, inventor and physician. The mansion really interested me from a building science and architecture point of view. Burritt was "green" before his time and built a very modern and energy efficient home. If you're a loyal reader, you might know about our own Passive-Aggressive House, also a very modern and energy efficient home.
Another must see spot in Huntsville is the Huntsville Botanical Garden where there's always something "growing on." When we were there, the gardens were transitioning from fall to Christmas and I'm so glad we got to see a bit of both seasons. From the Butterfly Garden to the Children's Garden to the Galaxy of Lights Preview we were treated to, this 112 acre nature center is a must see in Huntsville. They offer lots of fun activities for kids and adults of all ages. I'm also drooling over the homeschool events offered at the Botanical Garden. I know my kids would love them as well.
If you're into historic homes and interesting history tidbits, you absolutely must go on a walking tour of the Twickenham Historic District – full of charming cobblestone streets and antebellum homes. There's even rumored to be a Tiffany window in one of the beautiful homes we walked by. Huntsville has a rich antebellum home history because the area was spared during the Civil War.
See Alan Shepard's footsteps at the Huntsville Moonwalk plaque! And learn all sorts of interesting stories from Huntsville's past – about a rival so deep that a house called the Spite House exists. It's just tall enough to block the city views from the home above it. We also saw a home that was built backwards on a lot. Can you image hiring your home to be built and coming back months later to discover it sits backwards? It's the bottom house in the collage below and the Spite House is on top.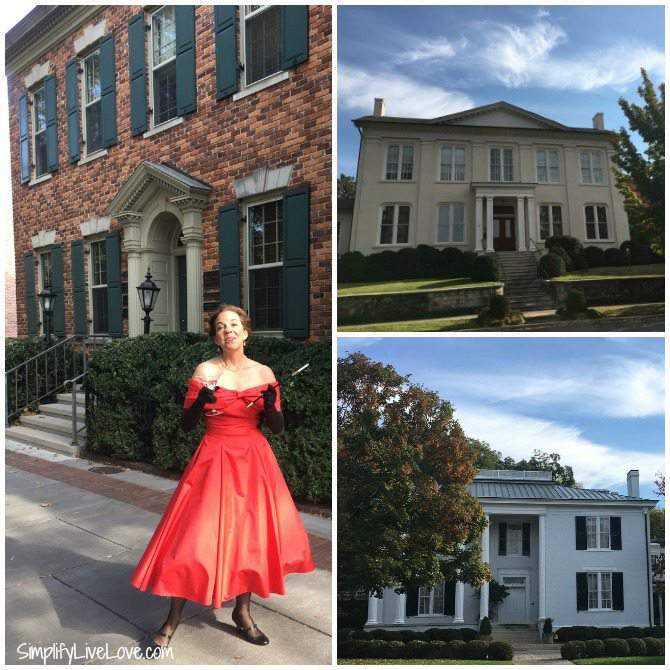 The kids might enjoy hunting for the little ducks that are hidden throughout the district in the Lucky Duck Scavenger Hunt. And if you're super lucky, you might meet Tallulah Bankhead, actress and nontraditional woman of the 1930s, fond of drinking, drugs, and chatting in the nude. That's her in the red, well, it's not really her because she died a long time ago, but we really enjoyed running into "Tallulah" in the Twickenham District and listening to colorful stories about her life.
Food in Huntsville
The food in Huntsville was just delicious.  I was pleased to discover many one of a kind food joints and an emphasis on local and sustainable grub. It just makes my heart happy when businesses seek out local options. The micro-brew beer industry is alive and fun, and we were treated to some fantastic drinks as well. If you're in the Huntsville area, I highly recommend checking out the food and drinks at the following places:
Yellowhammer Brewery – handcrafted local beers with a rotating series of about 20 different seasonal beers throughout the year. My personal faves included the T-Minus Tangerine Kolsch and the Gose sour beer.
Earth & Stone Wood Fired Pizzas – The Latham (sweet potato pizza) and the Classic Italian salad were my personal favorites. The crust was just phenomenal and I just loved everything about this food.  If they happen to have any homemade icecream on site, make sure you try it too!
Grille 29 – featured in the 100 Dishes to Eat in Alabama, this restaurant served us a delicious Grouper Oscar which is a pan-seared black grouper served with veggies and hollandaise sauce. They also treated us to some fabulous desserts including a raspberry truffle cake which was my personal favorite.
New Market BBQ –  This is one of those off the beaten path places where you'd buy your food and enjoy a picnic. I guess this is a common food option in the South, but we don't have this type of eastery here in Iowa. Their hickory smoked BBQ was really delicious. They catered our food so I didn't get to see their country facility, but I would love to take a drive out of their restaurant and eat at their picnic tables.
Piper & Leaf – We visited Piper & Leaf inside the Lowe Mill ARTS & Entertainment district. Their tea is delicious and they sell a Sassyfrass Strawberry Iced Tea (made from locally grown strawberries, Japanese Sencha Green Tea, Sassafras Roots, and locally grown red beets in a refillable mason jar which I absolutely adore! They do ship their teas, if you're dying to taste them.
Pints & Pixels – if you like vintage arcade games and pinball machines, this is the place. I really liked their onion rings, home-style chili, and chicken sliders, and the arcade games, of course. 😀
AM Booth's Lumberyard – I didn't actually eat any of their food, but this place is so amazing, I have to tell you about it. AM Booth's features a restaurant, five bars, four stages, and a large courtyard with a dining room train car they are in the process of restoring. It's also smoke-free and kid friendly! The decor is amazing and the staff and ambiance are just fun. If you visit Huntsville, make sure to stop here.
The only thing I really knew about Huntsville before I went is that Space Camp is there and I was so excited that we also visited Space Camp during our TBEX Pre-view Trip. My husband went when he was a kid and I have always been jealous of that. If you go to Huntsville, definitely stop at the Space & Rocket Center.
Since I grew up in Germany and have always been fascinated by WWII, I really enjoyed learning about Wernher Van Braun on this trip. He was a German scientist who developed the V-2 rocket for Hilter and was brought to the US after the war where he developed the Saturn V for NASA. I enjoyed the Science through Archimedes display as well as our docent led tour by Dr. Alex McCool (retired manager of the US Space Shuttle Projects Office).
Of course, another highlight was visiting the Space Camp side and participating in astronaut training activities like the 1/6th gravity chair and the multi-axis trainer. I think my stomach finally recovered from the Space Shot and the multi-axis trainer. YIKES!
More enjoyable places to visit in Huntsville
There are so many fun things to do in the Hunstville area. I can't recommend enough that you take your family there for a fun and educational visit. Here are a few more places we visited too: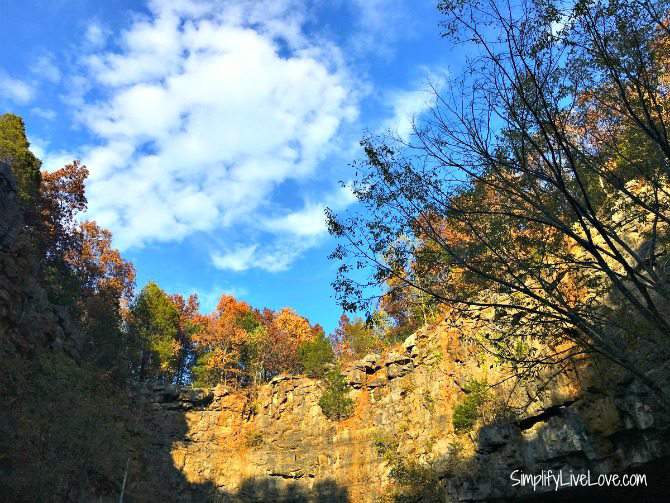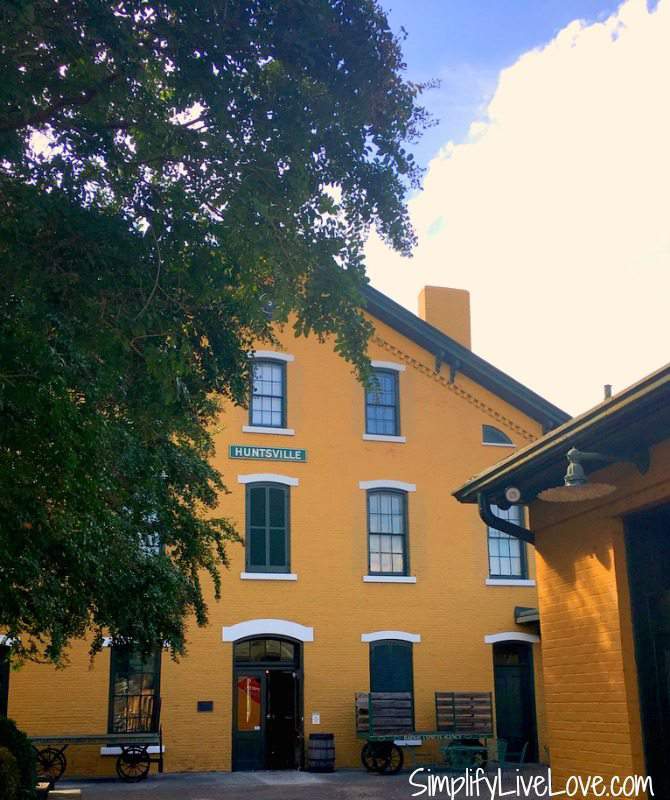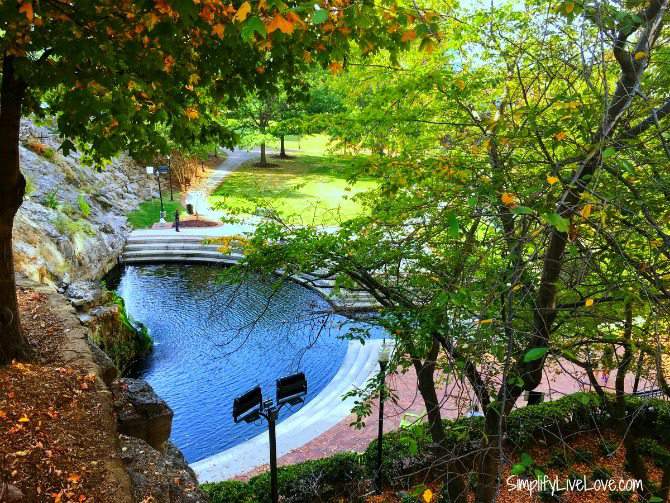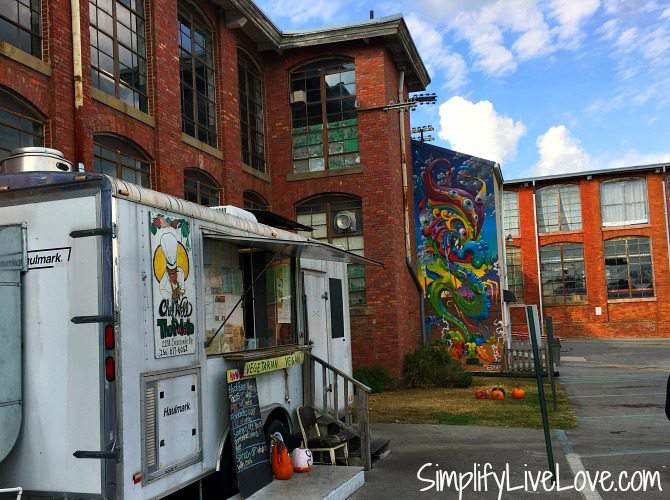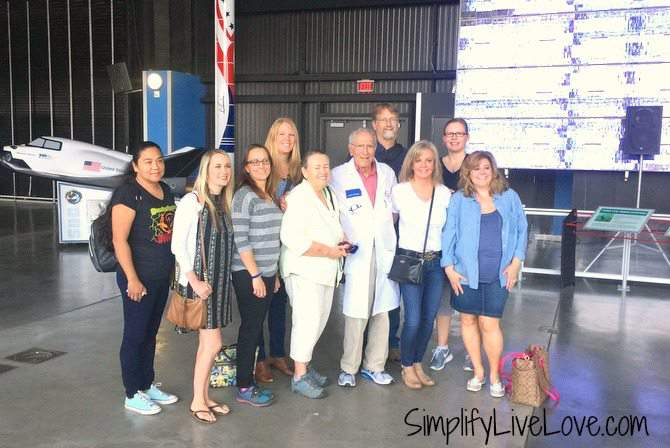 Many thanks to the Huntsville CVB for this amazing TBEX-Preview trip! I had such a great time visiting the Rocket City and so appreciate the level of detail and the variety of activities we were treated to. If you're a travel blogger, I really hope to see at TBEX in Huntsville in May, 2017! 
And if you've been to Huntsville, I'd love to hear your favorite thing to do, eat, or drink there too! Please leave me a comment and share your wisdom – I'm going back and need to develop a new list. 😀
SimplifyLiveLove is a participant in the Amazon Services LLC Associates Program, an affiliate advertising program designed to provide a means for sites to earn advertising fees by advertising and linking to amazon.com.