Simplify your life through eco-friendly living, modern homesteading, and family travel.
Imagine the positive impact you could have on your life and the earth if we all made just one eco-friendly change.
It's more powerful and easier than you can imagine!
Take the First Step to Living Sustainably!
We all need to do our part to live more sustainably. If we keep on living in the same throw-away manner we're used to … well, we're already seeing the consequences in dangerous weather events and an unhealthy society. If you feel guilty or lost or you don't know where to start on the path to a healthier, more sustainable lifestyle, Simplify, Live, Love is here!
Our Mission:
Our mission at Simplify, Live, Love is bold! We can all strive to do better for the greater good. Just one small change today to live more sustainably and reduce our carbon footprint can make a huge impact! Alone, our actions may seem insignificant, but when we come together, our choices snowball into something amazing! We want to be your inspiration and help you every step of the way. We strive to: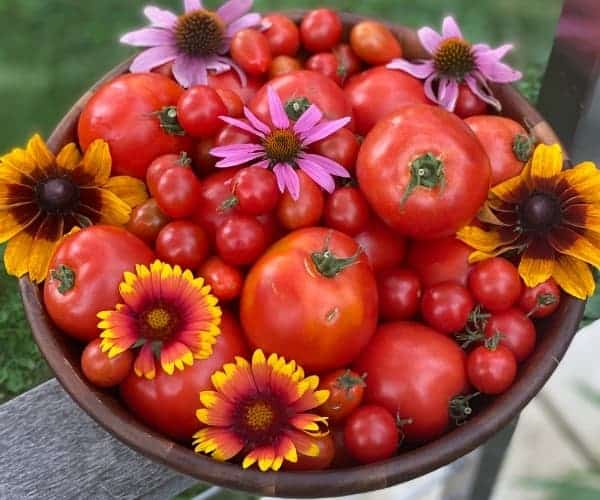 Support a self-reliant and resilient local food movement.
Promote growing, eating, preserving, and cooking real food.
Reduce our carbon footprint through conscious eco-friendly choices.
Make sustainability an everyday habit.
How It Works
Get Started
Seek Simplicity, Live Seasonally
Featured in …
Over the past 10+ years, Simplify, Live, Love has partnered with a lot of amazing companies, brands, and tourism offices to help promote their mission of living more sustainably or slow travel.
Michelle's work is published all over the internet and in several magazines and books as well. A small sample of places her contributions have been published is shown above.
How to be environmentally friendly
It's important that we all reduce the environmental impact of our everyday life. If you'd like to try lead a more eco-friendly lifestyle, Simplify, Live, Love can help!
Living an eco-friendly life is an attainable goal. You only have to travel overseas one time to for inspiration on ways we can all lessen our impact on the earth. From the light bulbs, cleaning products, and body wash we use, to the paper towels and plastic bottles we can choose not to use – there are lots of things we can do TODAY to be more environmentally friendly.
Simplify, Live, Love strives to help you live in a more energy-efficient manner, reduce the amount of waste you send to the landfill, and help reduce your energy consumption and the amount of greenhouse gases your lifestyle emits by sharing practical tips many days a week!
We will help you choose locally grown food, know what in-season foods to eat, give you tips for growing some of your own food, and help you support local. We also share tips to help you save time and money while living a life you can be proud to live!
If we all take small actions TODAY, we can make the Earth a better place for us all! Let Simplify, Live, Love hep you start to take those small actions today!