A classic recipe handed down to me by my Grandma Mary from Arkansas, you'll love this Wilted Lettuce Salad with Hot Bacon Dressing.
*This post is sponsored by Blake's. It also contains affiliate links that earn me a small commission at no cost to you. Thank you for supporting my site.*
One dish  I remember eating over and over when I was growing up is Wilted Lettuce Salad. My mom used to make it all the time – I think because it's a great way to use up the plethora of leaf lettuce we had in the garden when I was growing up. My mom got the recipe from her mom, my Grandma Moore from Arkansas. I asked my mom about the history of the salad and she just laughed and said it's an Arkansas thing. It's the only way they eat leaf lettuce down there, she said.
I personally enjoy the salad because it's easy to prepare ahead of time for busy days, AND, it really does do a great job of using up leaf lettuce, like my mom said. I'm excited to share this recipe thanks to a new collaboration with my partner, Blake's All Natural Food. I first connected with Blake's on Instagram over a year ago and have been excited to learn more about the company. Blake's All Natural Food started after WWII with a family owned turkey farm that won many awards for the finest free-range, all-natural turkeys in the North East (though those terms weren't yet commonly used then). When the Blake family found themselves with extra turkeys in the 1970s, they pulled out a family recipe handed down from Grandma Clara Blake and started selling home-made pot pies in church parking lots. 
My wilted salad recipe has also been handed down from my Grandma Moore! And guess what? It's delicious with Blake's Pot Pies. With four kids playing spring ball, May and June are crazy months for us. I'm happy to have options like Blake's for those days when I want a break from cooking. 
Next time you have a busy day and want a break from cooking, pick up Blake's Pot Pies. The Turkey and Beef Pot Pies are currently available at Meijer and Publix stores with a wider distribution coming later in the summer/early fall.  However, you can get Chicken and other varieties at Target and Walmart, even in Eastern Iowa! Check out where you can find Blake's pot pies with this store locator.  You'll be glad you did! The pot pies are minimally processed, cooked in a small batch process, and include ingredients I recognize and can pronounce. They're no artifical anything, no rGBH, no antibiotics, and they taste great.
Here's how to make the Classic Arkansas Recipe, Wilton Lettuce Salad with Hot Bacon Dressing

Head out to your garden or the farmer's market and pick up some leaf lettuce and a few green onions. Romaine works fine too. You'll want to wash the lettuce thoroughly, no grit in the salad please, and either tear it or cut it. Your choice. Cook up 4 slices of bacon, remove to cool, and crumble over the salad. Reserve the grease because you'll need 1/4- 1/3 of a cup of it for the salad dressing. Over medium heat, add vinegar, salt, pepper, and a bit of sugar if you want. Whisk until the sugar's melted, then pour over the salad. Serve the salad warm and enjoy!

Wilted Lettuce Salad with Hot Bacon Dressing. A Classic Arkansas Recipe.
A classic Arkansas recipe - Wilted Lettuce Salad with Hot Bacon Dressing. You can prepare everything ahead of time and then add the dressing when you're ready to eat. Delicious!

Prep Time 5 minutes

Cook Time 10 minutes

Total Time 15 minutes
Ingredients
10-12 cups lettuce. Leaf lettuce is traditionally used, but I also like to use Romaine.
3-4 green onions with whites. Thinly sliced.
4 pieces of cooked bacon.
1/4-1/3 cup bacon grease
1/4 cup apple cider vinegar
1/4 tsp salt
fresh pepper
1 tsp sugar (optional)
Instructions
Cook four strips of bacon and remove to cool and drain.
Ideally, your lettuce comes directly from the garden or farmer's market. Wash it thoroughly and cut it into strips, or simply tear it.
Place it in a large bowl and add the sliced green onions.
Crumble the bacon and add it to the salad.
To the hot bacon grease, add the vinegar, salt, pepper and sugar if desired.
Stir until the sugar melts, then pour over the salad.
Visualize that sizzling plate of fajitas you get at a Mexican restaurant and that's what making this salad is like. The hot dressing coats the lettuce and wilts it. The salad is served warm.
Have you heard of Wilted Lettuce before? I hope you'll try it with a Blake's Pot Pie soon. Many thanks to Blake's All Natural for sponsoring this post.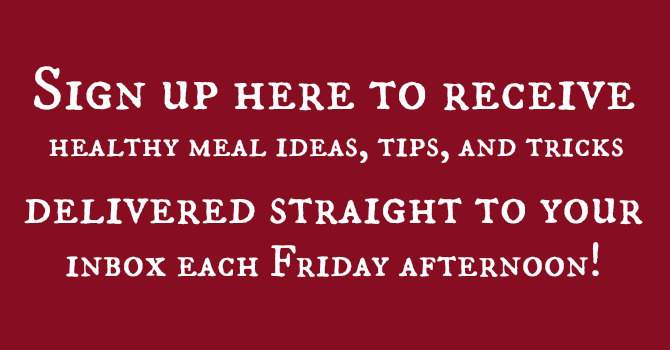 SimplifyLiveLove is a participant in the Amazon Services LLC Associates Program, an affiliate advertising program designed to provide a means for sites to earn advertising fees by advertising and linking to amazon.com.