Why We Use Natural Toothpaste for Kids and Our Favorite Brands
on Mar 23, 2018, Updated Sep 08, 2023
Have you looked at the ingredients in your toothpaste lately? Here's why we chose natural toothpaste for kids (and adults) and why you might want to do the same. Xylitol toothpaste has long been my go to when it comes to my kids. Enjoy this list of xylitol kids toothpaste my kids like best.
**This post contains affiliate links which means I earn me a small commission on your purchase.**
Why We Use Natural Toothpaste for Kids and Our Favorite Brands
Take a look at the ingredients in your kids' toothpaste. Sadly, many are full of toxic ingredients that I'd really rather keep out of their bodies. Tricolsan, aspartame, artificial colors, microbeads and more are often found in toothpastes. You can read more here, if you're curious about why these ingredients should be avoided. But in general, these ingredients are linked to cancer, are considered endocrine disruptors, and also have an impact on ADHD and bacterial resistance. With healthier options readily available, it's just not worth the risk in my opinion.
Why use Xylitol Toothpaste?
Fluoride or no fluoride is a personal choice. You can find research pros and cons (I really like the discussion of pros and cons of fluoride in this article, by the way), but my personal choice is to find toothpaste the uses xylitol instead of fluoride. Xylitol is a sugar alcohol found in many plants like corn or birchwood. It can be used in food as sugar substitute (safety of using it in this manner is up for debate).
A study published in 2014 National Center for Biotechnology Information claims that xylitol "has been found to be promising in reducing dental caries disease and also reversing the process of early caries" and that while further study is needed, the "benefits it offers are literally worth salivating over." Source
A word of caution about xylitol: it's often derived from GMO corn, so if you're trying to avoid GMOs, you'll want to consider where the xylitol came from. Birchwood xylitol is generally considered safer than corn xylitol.
Xylitol Kids Toothpaste We've Used and Love
I've written about NOW Foods xylitol toothpaste before. It comes in three flavors, Strawberry Splash, Bubblegum Splash, and Orange Splash. It's non-GMO, naturally sweetened with xylitol, and fluoride & SLS-free. My kids have tried all three flavors and agree that the Bubblegum Splash ($4.99 on Amazon!) is their favorite. I really like the Xyli-White for myself, if you're also in the market for a natural toothpaste for older kids or adults.
Coral Kids Fluoride Free Toothpaste
We've used this toothpaste for a long time. I buy it from Azure Standard for a pretty good price. Coral Kids uses xylitol and contains no fluoride and no sodium lauryl sulfate. It also contains a unique whole food mineral complex from eco-safe corals that are supposed to be very good for teeth. You can also by the Coral Kids toothpaste on Amazon.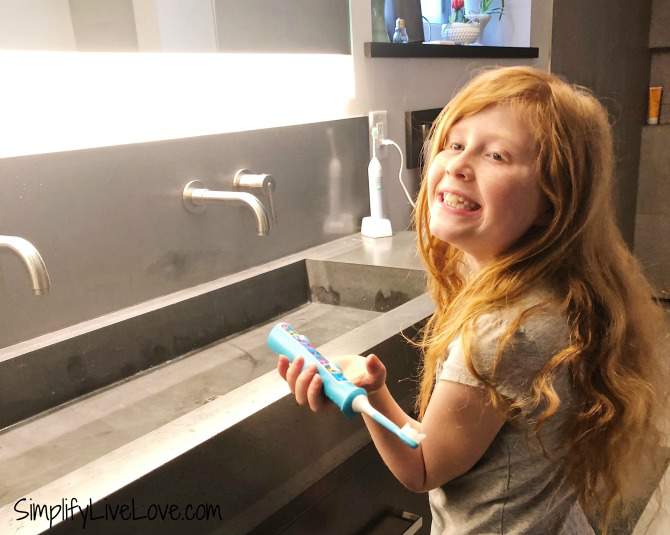 Tom's of Maine Toothpaste for Kids
Another favorite natural toothpaste for kids that my kids like is Tom's of Maine Silly Strawberry Toothpaste ($12 for a two pack on Amazon) for kids. It's fluoride free and uses calcium and silica to clean. It does not have xylitol but it does contain sodium lauryl sulfate. Just a heads up on that.
More Natural Toothpaste for Kids Options that Look Great
We haven't personally used some of the options in this Amazon ad, but they have great reviews and look like options my kids would like. If you've used them, chime in below and tell me your thoughts.
Do you use xylitol toothpaste for another natural toothpaste for kids? I'd love to hear what ingredients you avoid and which toothpaste you love!
If you liked this post, on natural toothpaste for kids, you might like these too: