Gifts from the Heart: Homemade Easy Bake Oven Mixes
Homemade easy bake oven mixes make great gifts! The storebought mixes are expensive! Make your own Easy Bake Oven mixes, package them nicely, and your little chef can cook to their heart's content.
It's not only easy to make your own mixes, but it's also a great learning opportunity for kids. They can help you make the mixes and package them up to give to friends. Here's everything you need to know about homemade Easy Bake Oven mixes.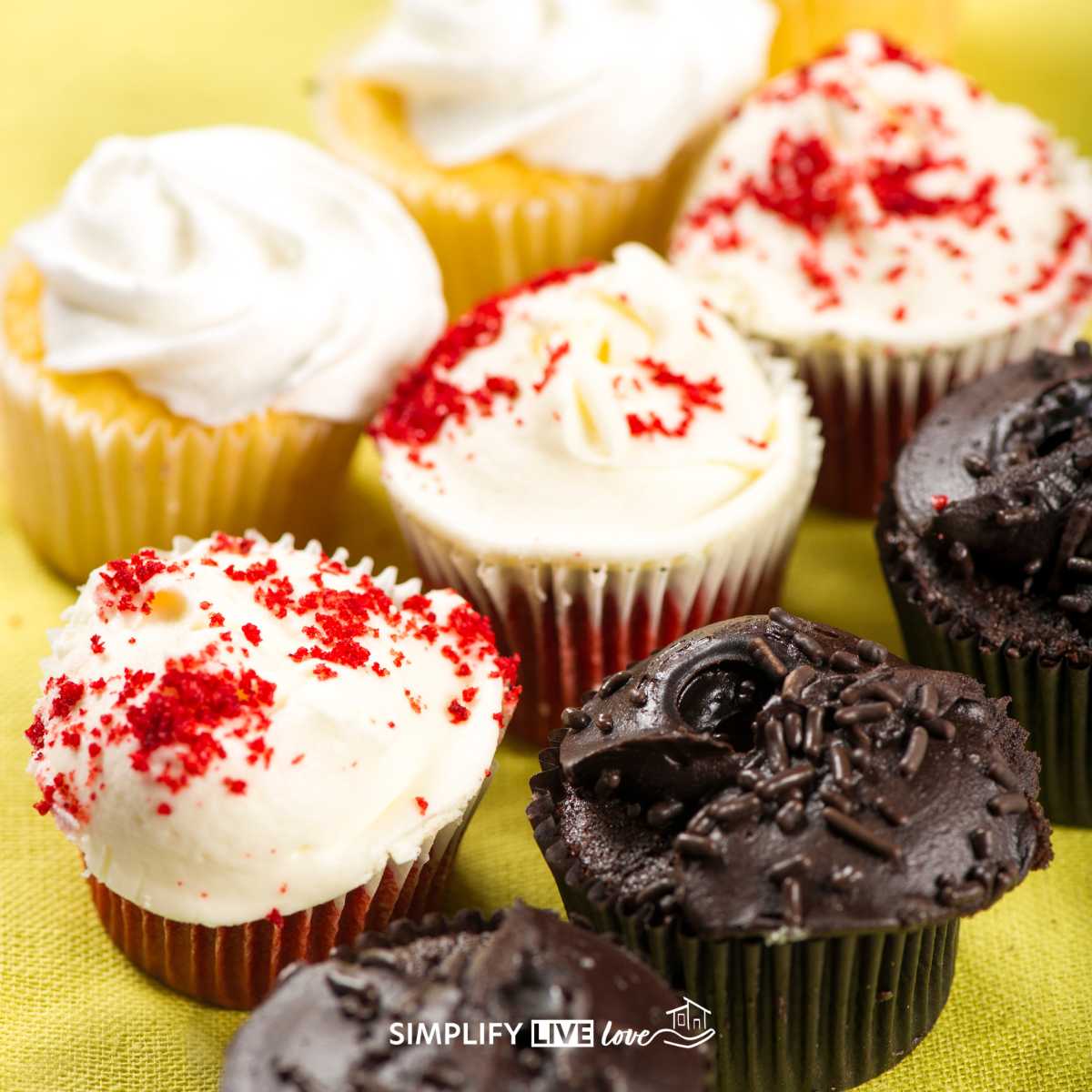 Homemade Easy Bake Oven Mixes
My daughter received an Easy Bake Oven last year from Grandma for Christmas. She LOVES it! She made some fun things.
Once the mixes she got for Christmas were gone, we realized the downside to Easy Bake Ovens! The mixes are outrageously expensive. Not only are they expensive, they are also full of ingredients I'd rather my kiddos not eat.
My six-year-old daughter is a thinker, though. She asked me one day if we could look for Easy Bake Oven recipes online.
I thought that would be a great homeschool activity, so we did. We found all kinds of recipes! She picked out a few she liked. We decided to make a cookbook (I'm always thinking of ways to trick her to write) to accompany her gift of homemade Easy Bake Oven mixes for her cousin for Christmas.
Ingredients for Easy Bake Oven Mixes
I like to use items that I already have on hand. Each Easy Bake Oven recipe will have a variety of ingredients. Most will include these basics though:
How to Make Easy Bake Oven Mixes at Home
Mix all the dry ingredients for the mix together. Add the mix to baggies or you could use small Mason jars. Write down the recipe with instructions for adding any wet ingredients. Attach it to the baggie or jar.
Tips for Using an Easy Bake Oven
If you haven't seen one before, Easy Bake Ovens are quite small. It's easier than you might think to make a complete mess with them. Show your young bakers how to avoid some of those messes with these tips:
Follow directions carefully. There isn't a lot of extra room in an Easy Bake Oven so make sure you follow directions closely.
Measure Accurately. Many measurements will happen a teaspoonful at a time. Show your baker how to measure properly.
Always grease or spray the pans. It's frustrating to bake a beautiful tiny cake only to have it stick to the pan. Make sure you butter, grease, or spray the pans each time.
Baking times will vary. Easy Bake Ovens are not well-calibrated like our big kitchen ovens are. Cooking times will vary. Once you make a few cakes, you'll have a better idea of how accurate suggested cooking times are for your oven.
Pin this now to find it later
Pin It
We've put together another list of tons of Easy Bake Oven Recipes! You don't have to buy the expensive pre-made mixes. Get your creative juices flowing in the kitchen with these resources!
Homemade Easy Bake Oven Mixes
Look how easy it is to make your homemade Easy Bake Oven mixes for the fraction of the cost and using the ingredients that you want.
How to Package DIY Easy Bake Oven Mixes
We turned these homemade mixes into a school project as well. My daughter wrote recipes into a cookbook. It took some work to get it legible. Initially, I had her copy the recipes on blank, lined paper I printed from Donna Young's Homeschooling Resources.
She was still perfecting her handwriting, and I realized we needed a different solution. I downloaded a dashed font, typed the recipes out myself, and then had her trace them. That worked a lot better.
After all the pages were complete, we had it laminated. We used a three-hole punch and she picked out a pretty ribbon "bind" the book.
Once the book was complete, we packaged the mixes. We tied the baggies with pretty ribbon. I wrote out what wet ingredients were needed to complete the recipes. Then we packaged the whole thing together in a little gift basket.
I also added small decorative items for the cakes such as sprinkles and different cake tips for frosting. Easy Bake oven accessories such as cupcake tins, small spoons, or an apron would be cute in the gift basket as well.
Now, we have fun, frugal, and educational gifts that are a fraction of the cost as storebought refill mixes.
Do I have to preheat my Easy Bake oven?
Yes! Preheating will help your cake bake evenly. Turn the oven on and wait for the indicator light to come on. It can take up to 20 minutes to preheat.
How long does it take to bake a cake in an Easy Bake oven?
Baking times may vary significantly. In general, it should take 12-18 minutes to bake a cake.
More Homemade Gift Ideas You'll Love
I'm always on the search for homemade gift ideas, especially for boys, as it seems easier to find ideas for girls. Do you have any ideas for homemade Christmas presents? I'd love to hear what they are!