An Afternoon at Sarasota Bayfront Park Florida
on Nov 21, 2016, Updated Jul 18, 2020
I recently spent an afternoon at the Sarasota Bayfront Park with great friends thanks. Sarasota Bayfront Park is a fun afternoon destination with your family, or on your own.
An Afternoon at Sarasota Bayfront Park
Many thanks to #DriveMitsubishi who loaned me a 2017 Mitsubishi Mirage so I could get to Sarasota to see my lovely friends!
From tiki bars to playgrounds, Sarasota Bayfront Park is a lot of fun to visit. It's got great views of the city, million dollar yachts to drool over and dream about, and a fun lunch destination. Almost every time we go to Sarasota, we spent an hour or more hanging out at this park.
Bayfront Park is a great place to oogle the yachts at the Marina. There are always some for sale and it's fun to guess how much they might cost and day dream about what we could do if we were rich enough to actually own one.
It's also a great place to hunt for sea-life creatures. There's always something fun to see – a school of fish, fun shells, and birds.
The kids love to walk on the edge which makes me a little nervous. I walked right off a pier when I was 9 or 10 and plunged into the North Sea between Germany and Denmark because I wanted a better look at the yacht at the end. Luckily, a grown-up friend was nearby and he was able to yank me out after jumping in to save me. I still get a little worked up over that memory.
The sailboats are beautiful to watch and it's relaxing to walk around the loop looking at the fountains and sculptures. The bronze "Olympic Wannabees" Sculpture and Dolphin Fountain are so pretty. There's also a fun park for the kids to play on.
No kid can stay out of the fun trees. 🙂 They are irresistible.
And of course, I highly recommend heading to this park when you're hungry. O'Leary's Tiki Bar is the perfect spot to grab a drink and a bite to eat. We enjoyed listening to live music and watching the water. Super fun!
Not directly at Bayfront Park, but nearby, is the "Unconditional Surrender" Sculpture – which is definitely something you'll want to gawk at for a few minutes if you find yourself in Sarasota.  I'm sure you recognize it, right?!
#DriveMitsubishi
One of the really fun things about being a blogger is the neat opportunities I get! To make this trip possible, I was excited to test drive the 2017 Mitsubishi Mirage. Since it's a compact car, it wouldn't work well for my large 6 person family, but it was a lot of fun to drive from Orlando to Bradenton so I could make this trip. My kids and husband were very jealous that I got to visit with our family friends for a quick visit. It's not often that entire families like each other as well as we all do, but in this case everyone likes everyone. All eight kids and four adults get along famously. And I'm so thankful that Drive Mitsubishi made our quick visit possible.
The 2017 Mitsubishi Mirage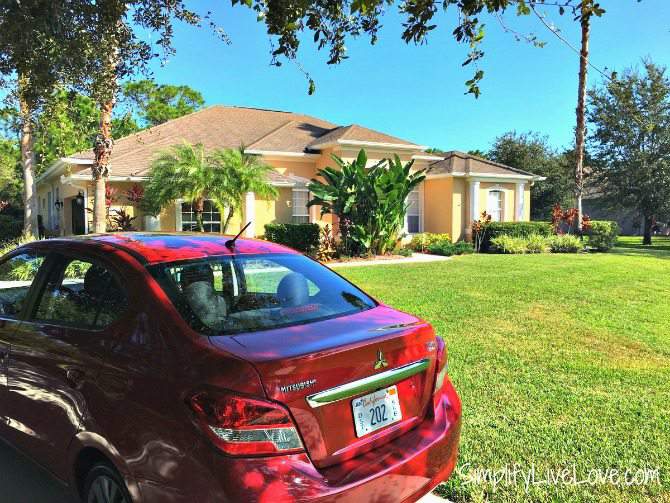 Starting at $12,995, the 2017 Mitsubishi Mirage is an amazingly affordable new car! An average of 40 mpg on the highway make it very fuel efficient for a non-hybrid vehicle and affordable to drive as well as buy.
The 2017 Mitsubishi Mirage has received multiple awards in the mini-compact class: "Best All-Around Performance" and "Best Environmental Performance," and provides excellent safety features, a great amount space for passengers, and a lot of cargo space in the back. And I can tell you from experience that the cell phone charger is located in the glove box. 🙂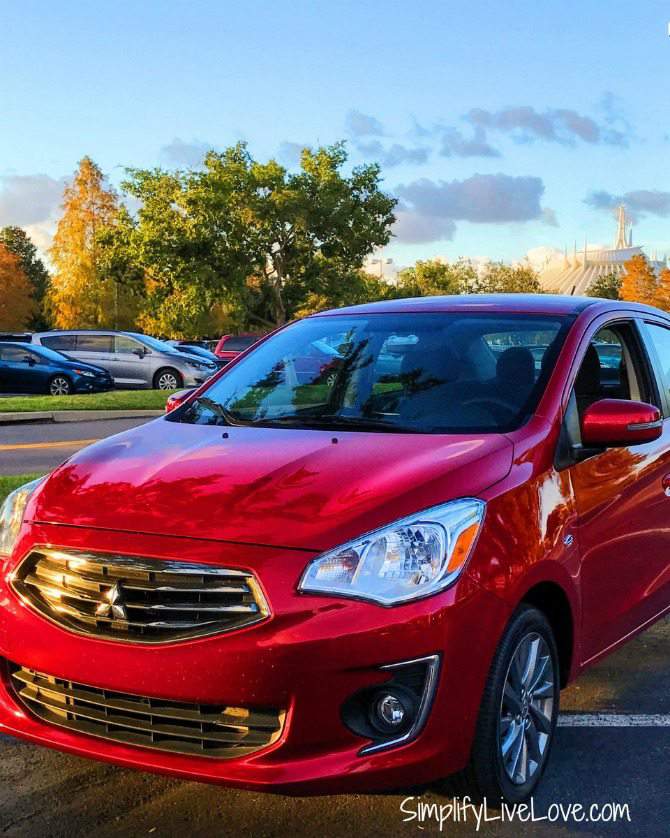 Many thanks to #DriveMitsubishi and our great friends for a fun day wandering around Sarasota Bayfront Park. It was quite a nice change enjoying the day with someone else's kids, instead of my own. If you're heading to Sarasota, make sure to head out to the Bayfront Park for an entertaining afternoon.