Looking for Easter Basket Ideas for Teens? Sometimes a bit of candy and a pat on the hand just isn't enough. If you'd like to give your teenager a memorable and useful Easter Basket this year, check out these non-candy Easter Basket ideas for teenagers that your older kids will love.
**This post contains affiliate links which means I earn me a small commission on your purchase.**
Non Candy Easter Basket Ideas for Teenagers
When do you stop giving your kids Easter baskets? When I was a kid, I think I quit getting Easter baskets when I was in middle school. It wasn't a big deal to me at the time, and now I wonder how to handle Easter with my own children, who despite my best efforts, keep getting older! With young children in the house it's not really possible to end the Easter Basket tradition just yet. It's also not possible to only give the little kids Easter baskets, is it? With these thoughts swirling in my head, I've put together a list of non candy Easter Basket ideas for teenagers. I'd love to hear your thoughts on Easter and teenagers too!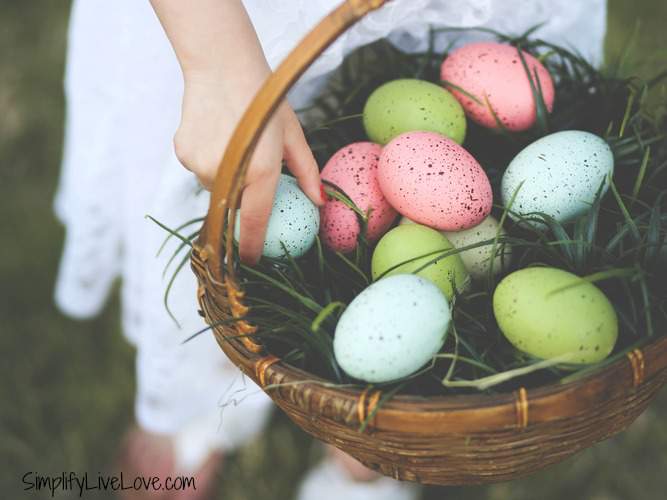 Gift cards for lunch at their favorite lunch spot
Gas card so they can fill up their car
Homemade coupons for date night with a parent, one night out past curfew, or chore-free day
Cell phone charger
New ear buds
Headphone splitter so they can share their phone with a friend
An new art notebook – these leather bound journals are beautiful!
Journal – how about this hilarious Wrek this Journal?
Art pencils and other supplies
Small piece of jewelry
Make-up
Dollar coins (my dad gives these to the kids every year for their birthdays and they love it!
Nail polish
Lip gloss or chap stick
Drawstring bag (my kids are always looking for these!)
New belt
Fun pair of socks (how fun are these mermaid socks or how about a pair of toe socks!)
New sunglasses
If you liked this post on Easter Basket ideas for Teenagers, you might like these as well:
Green your Easter with these healthier Easter Swaps
Grow your own Easter Basket Grass