Many thanks to Nancy's Yogurt for sponsoring today's post. This healthy fruit dip and tray will be a hit at all of your events and is a great way to encourage the kids to eat fresh fruit and healthy yogurt fruit dips. You need to make it today!!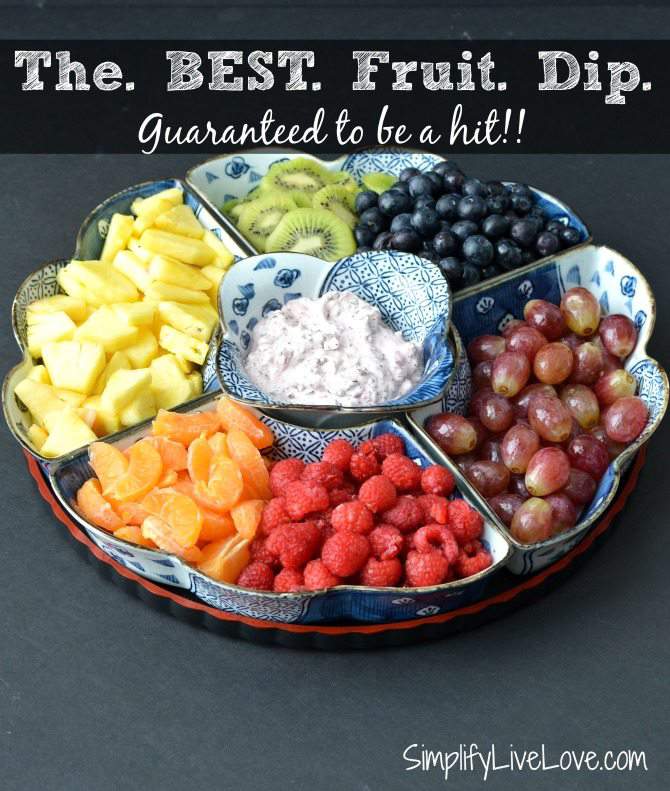 Healthy Fruit Dip
Fresh fruit is one of my favorite things to feed my kids and I don't have to work too hard to get them to eat it. We always have fresh fruit in the house and often, it's the only snack-y type food we have. Close second to fresh fruit on my list of healthy snacks for kids, is yogurt, especially organic whole milk plain yogurt, like Nancy's. I've been ordering Nancy's products from Azure Standard for a long time and recently found them in our local stores too (HyVee, Greatest Grains, and New Pioneer Coop for you Iowa readers)!
I try hard to limit sugar consumption in our house and serving plain yogurt is one way I do that. I just don't want the added sugar that's often found in yogurts. I also love yogurt for the healthy probiotics that help boost the immune system and keep our guts healthy. With billions of live probiotics in every spoonful, Nancy's yogurt is an awesome choice.
Sometimes, kids balk at yogurt, though, especially when it doesn't have all the added sugar. Yogurt fruit dips can be a great way to sneak in a bit of yogurt if your kids object. Full of probiotics and low in added sugar, my healthy fruit dip recipe is sure to be a hit with your kids, or any other adults you may need to feed. Here's how to make this easy recipe to serve with your fresh fruit trays!
Yogurt Fruit Dip Recipe
Yield: 2 cups
How to Make a Healthy Fruit Dip & Tray Your Kids Will Love
Easy, five ingredient fruit dip that's full of healthy probiotics from the yogurt and liquid gold from the honey. A delicious dip everyone will love, including your kids!
Ingredients
8 ounces (one brick) organic cream cheese
2 TBS raw honey
1/2 cup chopped strawberries, either fresh or thawed frozen berries (I use frozen berries for the dip)
1/3 cup chopped bittersweet chocolate chips (this is the only ingredient that has added sugar). You can leave it out if you'd like no added sugar, but I tried this dip both ways, the chocolate really adds a nice element, in my opinion, so I recommend that you add it). 🙂
Instructions
Combine the cream cheese, yogurt, and honey and mix until smooth. It's easy and quick to do this in a stand mixer.
Add strawberries and chocolate chips and stir until combined.
Serve with fresh fruit and enjoy!
Nutrition Information:
Yield:
32
Serving Size:
2 tbs
Amount Per Serving:
Calories:

61
Total Fat:

4g
Saturated Fat:

2g
Trans Fat:

0g
Unsaturated Fat:

2g
Cholesterol:

9mg
Sodium:

45mg
Carbohydrates:

5g
Fiber:

1g
Sugar:

3g
Protein:

1g
Nutrition information isn't always accurate.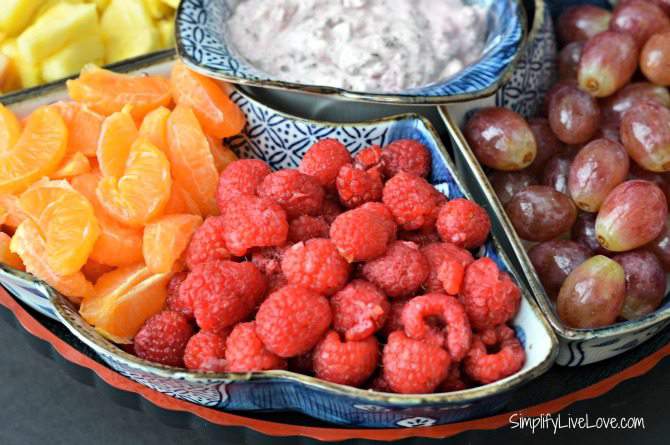 Fresh Fruit
Aren't fresh fruit trays beautiful and delicious?! Once you've made your yogurt fruit dip, simply assemble a fresh fruit tray. Make sure you wash the fruit adequately ahead of time and assemble. I love rainbows, so I turned my fruit tray into a rainbow using all different colors of fruit. You can use whatever fresh fruit you'd like – I used red raspberries, orange cuties, yellow pineapple, green kiwis, blue blueberries, and purple grapes. Of course there are tons of other options!
Or, if trays aren't your thing, how about fresh fruit cups? To make these cute little snacks, I used small parfait glasses and added one piece of each colored fruit, a dollop of the healthy yogurt fruit tip, and topped with a raspberry. What a delicious bite-sized healthy snack.
This fruit "trifle" is also fun! See how creative you get with fresh fruit, rainbows, and healthy yogurt fruit dip? The sky's the limit, friends! Get yourself some Nancy's yogurt and give this a try.
Have you tried Nancy's dairy products? I'd love to hear your opinion. I'm sharing a couple more recipes made with Nancy's products over the next few weeks, so stay tuned, and head over here to find out where you can buy them for yourself!
You might also enjoy these posts: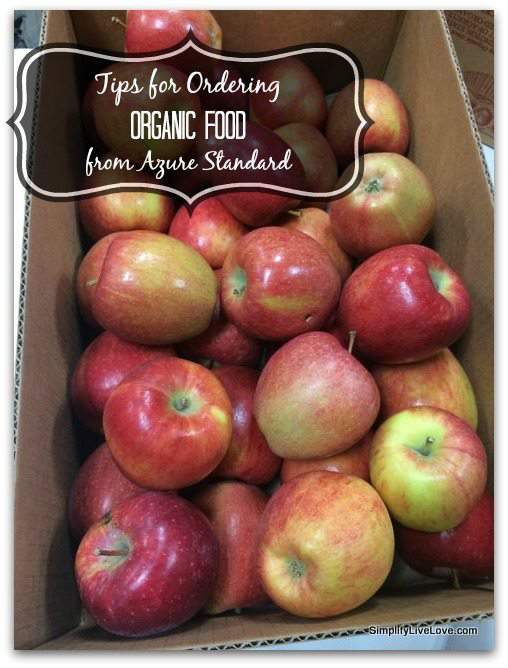 Tips for Ordering Organic Food from Azure Standard