Heber Valley, Utah has long been on my list of family friendly winter destinations. Not only is there plenty of snow and fun winter activities, but Heber Valley is also full of breathtaking scenery. Here are three reasons to add Heber Valley to your list of places to visit with your family this winter!
*This post is sponsored by Heber Valley (@HeberValley). All opinions are mine.*
Many thanks to @HeberValley for providing the photos used in this post.
**Post updated Dec 1, 2017
Heber Valley, Utah is located 45 minutes from the Salt Lake International Airport, so it's close enough for convenient travel but is just far enough away to get out of the hustle and bustle of the big city. When my husband I were in grad school years ago we spent some time in Heber Valley with a good friend of mine who lives in Midway – recently named as one of the ten most beautiful US towns in the winter. Dan and I skied at The Canyons and visited the Homestead Resort. Now that we have kids, I would love to go back as I know first hand what a pretty place it is. I'm excited to share a few of the reasons you should visit Heber Valley with your own family.
Connect with your Family
What better way to connect with your family that visiting a true Winter Wonderland? Heber Valley and the iconic Wasatch Mountains make the perfect setting for true outdoor winter fun. With an average of 102 inches of snow a year, Heber Valley is full of snow packed trails for hiking or mountain biking, downhill and cross country skiing, the longest snow tubing lanes in Utah, a huge outdoor ice skating rink, show-shoeing. winter fishing, sleigh rides, and more. Surely with this list of fun outdoor activities, even the pickiest kid will find something fun to do.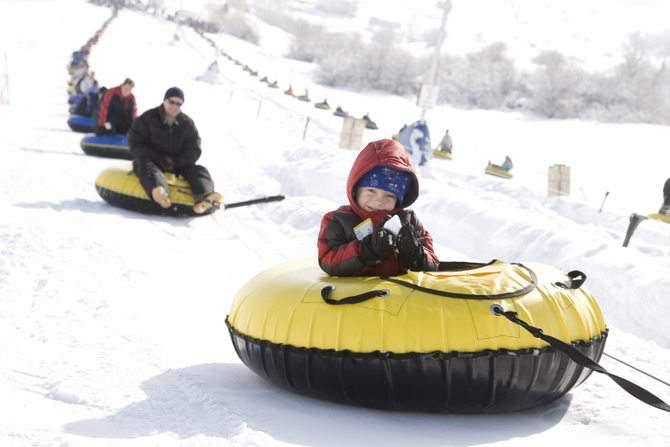 Unplugging from electronics and spending quality family time together is great for all families. If your family is anything like mine, I'm sure you know the electronic struggle is real. I get so sick of kicking my kids off one type of electronic only to have to do the same five minutes later on a different electronic. I showed my kids the pictures of Heber Valley and they want to know when we will visit! They've already made their list and want to do all of the outdoor fun (and with no electronics!).
Experience Unique Family Friendly Activities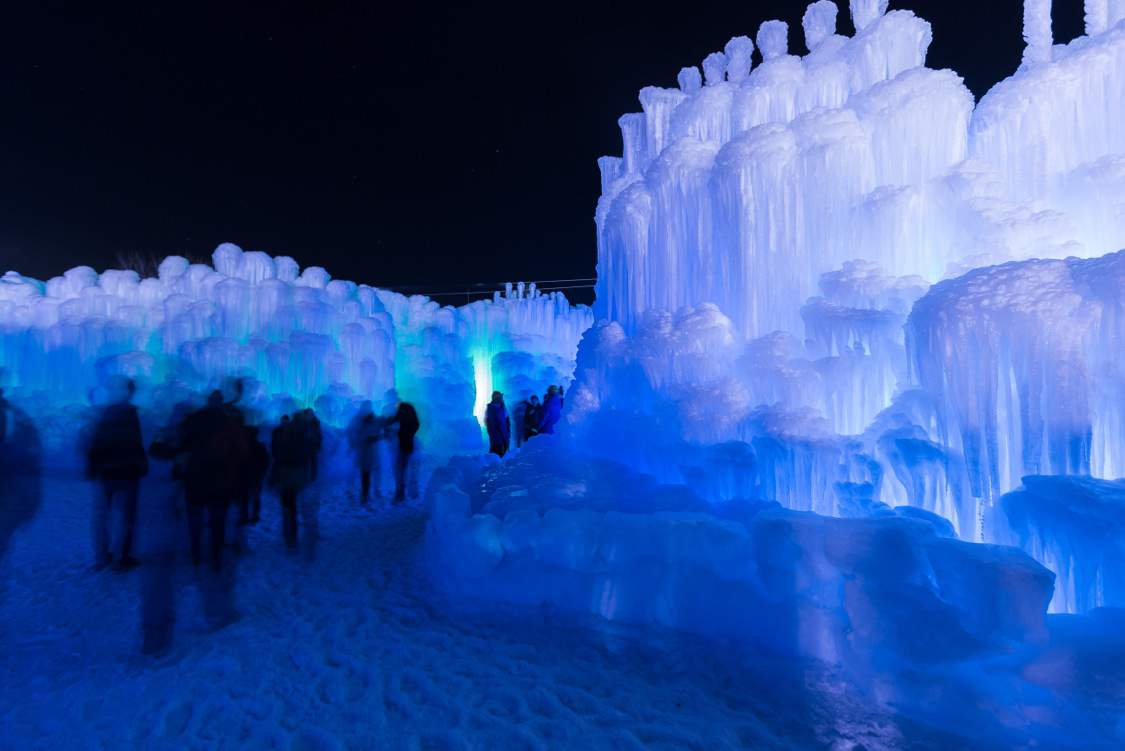 Besides skiing, hiking, and tubing, fly fishing on the Provo River (even in the wintertime) and riding the historic Heber Valley Railroad are more family friendly activities to add to your list. Midway has the largest outdoor ice skating rink in Utah and the Midway Ice Castles are simply stunning. Your FROZEN movie fans would be delighted to visit the Ice Castles which are built icicle by icicle (20 million pounds of ice!) and look to be straight out of the movie.
Another must visit destination in Heber Valley is the Homestead Crater. The Crater is a geothermal spring with mineral water that naturally stays at a delightful 90-96 F. It's hidden in a 55-foot tall, beehive-shaped limestone rock and is the only naturally warm SCUBA diving spot in the continental US.

All of this winter outdoor stuff is lots of fun, but I also appreciate luxurious accommodations and Heber Valley offers that as well. When my husband took his USAFA Rugby team to play BYU, the team stayed at The historic Homestead Resort. I haven't personally seen the rooms, but I've been assured that their Garden Family Rooms with cozy built-in bunk beds for kiddos are wonderful.
The Zermatt Resort offers European villa experience and guest room suites for any size of family which I appreciate. It can be challenging to find accommodations for my family of six. My family visited Zermatt, Switzerland when I was about ten and I am so inspired by this beautiful resort located in the US.
The Daniels Summit Lodge is another beautiful lodging option. Located on the edge of the Uintah National Forest, Daniels Summit Lodge offers unlimited snowmobiling from your temporary back porch! They also offer three family lodges that sleep over 40+ people, perfect for family reunions.
If you like snow and winter fun,
Heber Valley, Utah
is the place to go. Connecting with family, participating in unique and fun outdoor activities, and staying in beautiful hotels will make any family vacation magical. For more information about Heber Valley, check out their
facebook
and
youtube
pages.
I can't wait to visit Heber Valley, Utah again. It's on the family bucket list for sure. Which of the amazing activities I've listed would you most like to do?