My kids have been begging to visit the Mall of America for years and we finally realized that it is the perfect place to escape from winter! There are so many indoor things to do at Mall of America -perfect for kids of all ages – plus food and shopping! Here's why you should plan a visit to one of the biggest malls in the United States!
SimplifyLiveLove occasionally receives complementary products, hosted travel, and/or compensation related to the content shared here. We were thrilled to collaborate with Mall of America and Bloomington MN CVB to bring you this post.
Fun Facts about the Mall of America
No trip to Minneapolis is complete without stopping at the Mall of America. I recommended that you plan to spend at least one full day there, but you could easily spend two to three days if you plan to do all the fun things. With over 400 free events at the Mall each year, you'll find lots of entertainment you just can't pass up. Before you go, there are a few facts you'll want to know!
Where is the Mall of America?
Located 15 minutes from Minneapolis in the suburb of Bloomington, the Mall of America is linked to the Minneapolis / St.Paul Airport (and the Amtrak Station) by the Light Rail Train. Two hotels are connected to MOA and more than 50 hotels are located within ten minutes of the mall.
It's just over 3 1/2 hours from Des Moines, a 5 1/2 hour drive from Eastern Iowa or Omaha, and a 6 1/2 hour drive from Kansas City which makes it the perfect distance for a quick getaway when you need an escape from dreary winter weather or a rainy weekend.
I'm sure you could even leave your coat at home! We didn't take ours to the mall at all. All hotels offer complementary shuttles to the mall and there are lots of great places to stay within a very short walking distance.
How big is Mall of America?
The Mall of America spans 1.15 miles on only one level and there are multiple levels, so you'll definitely get your steps in! Home to over 520 stores, including an Apple Store and the Lego Store, we could have spent much more time shopping than we did.
Over 40 million visitors go to MOA every year which is more people than the entire populations of Iowa, South Dakota, North Dakota, and Canada combined!! It also makes the Mall of America the most visited attraction in the United States!
Is there tax at Mall of America?
One of the great perks of Mall of America is there is NO sales tax on clothing or shoes! I think a mother/daughter back to school shopping trip would be so much fun! Only my son is my biggest shopper. LOL! I'd have to do a mother/son trip. We only had time to explore a few of the stores, but even though we aren't big shoppers, I know my kids would love to explore them more.
Is there a curfew for teens?
There is a weekend curfew for teens. If you're visiting with kids under 16 on a Friday or Saturday night, they have to be with adults after 4 pm. They can walk around on their own before 4 pm, but after 4 pm they need to be with an adult.
I can tell you from experience that if your teens are off on their own after 4 pm on a weekend night (and they're arguing with each other), they will be stopped and security will call a parent. True story. LOL!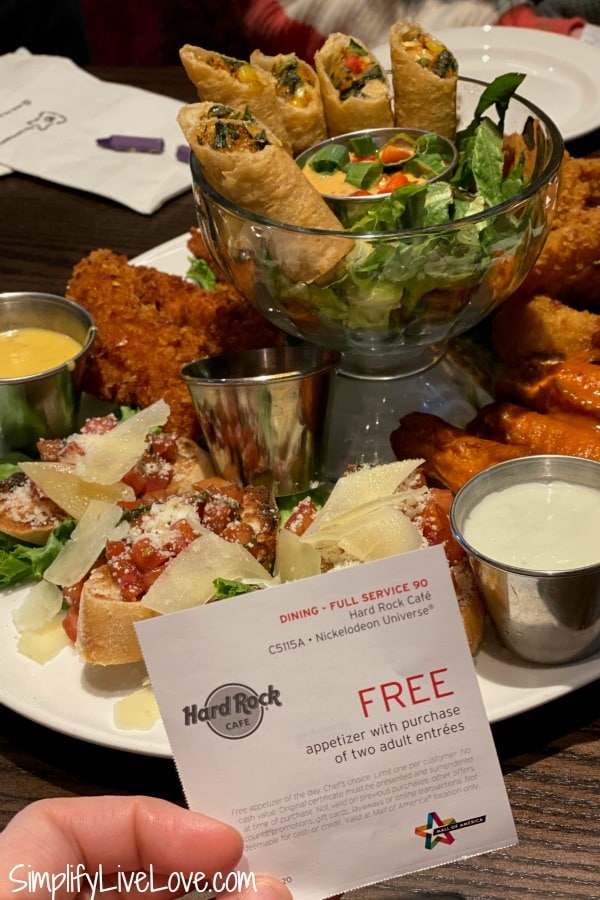 Food in Mall of America
In addition to lots of fun things to do at Mall of America, and a huge selection of stores, there are also over 50 restaurants to check out, from fine dining at FireLake Grill House and Cocktail Bar to Hard Rock Cafe to Piada Italian Street Food and Shake Shack in the food court. You're sure to find something delicious to satisfy any taste or budget.
Pro tip: Make sure to buy a copy of the Mall of America Coupon Booklet. We used quite a few coupons on food and at stores as well. The kids were excited to see how much money they could save!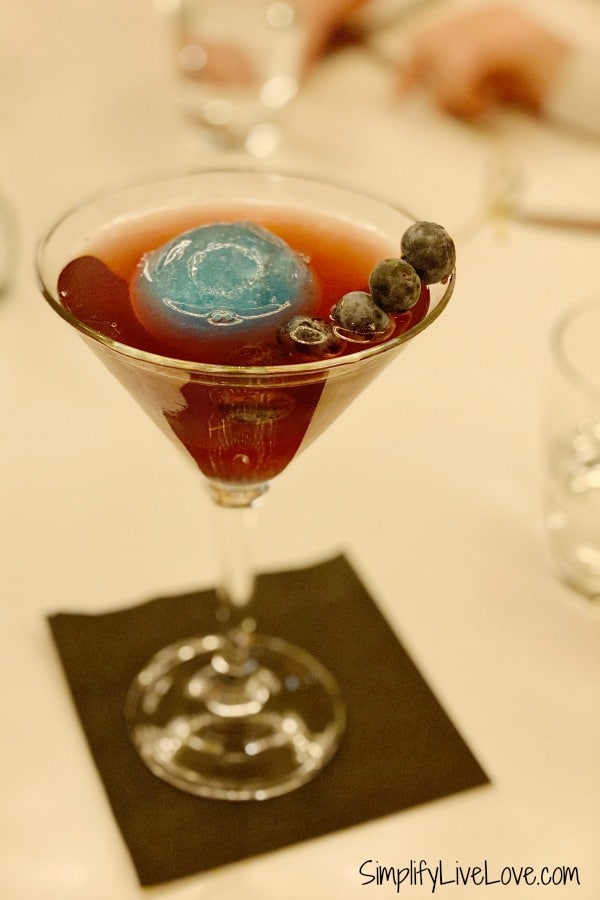 Mall of America is So Much More Than Shopping
While we did spend some times in the stores at the MOA, there are so many more things to do than just that. I can't believe how many fun activities one mall is able to pack inside! Here are some of the fun things we did during our very busy day and a half at the mall.
Things to Do at Mall of America
We arrived at the MOA on a Friday afternoon after our Amtrak trip out to Montana. We were supposed to have arrived by 8 am, but due to a freight car derailment in Idaho, our Empire Builder train was seven hours behind.
Instead of spending most of Friday and half the day Saturday at MOA like we had planned, we spent a couple hours on Friday, then shut the mall down on Saturday.
We were not able to fit in everything we wanted to do, so if you're planning a trip to Minneapolis, make sure to stay long enough! I recommend at least two full days at MOA if you want to do all of the things there.
Here are the six things we really enjoyed at the Mall of America: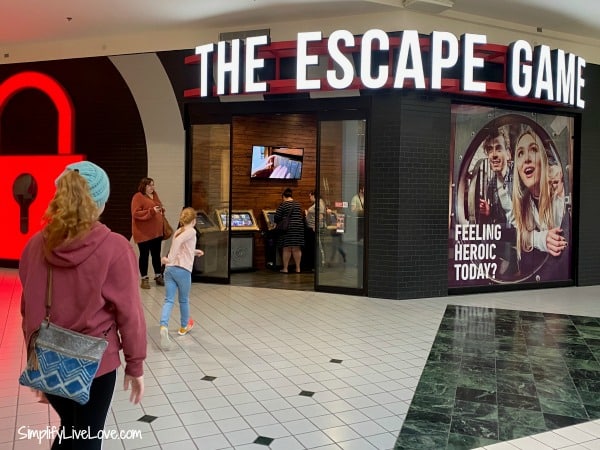 1. The Escape Game –
My kids have been dying to do an escape room, but truth be told, I was a little worried. Our family can argue with the best of them. With six strong personalities, I was concerned that we would fight the whole time.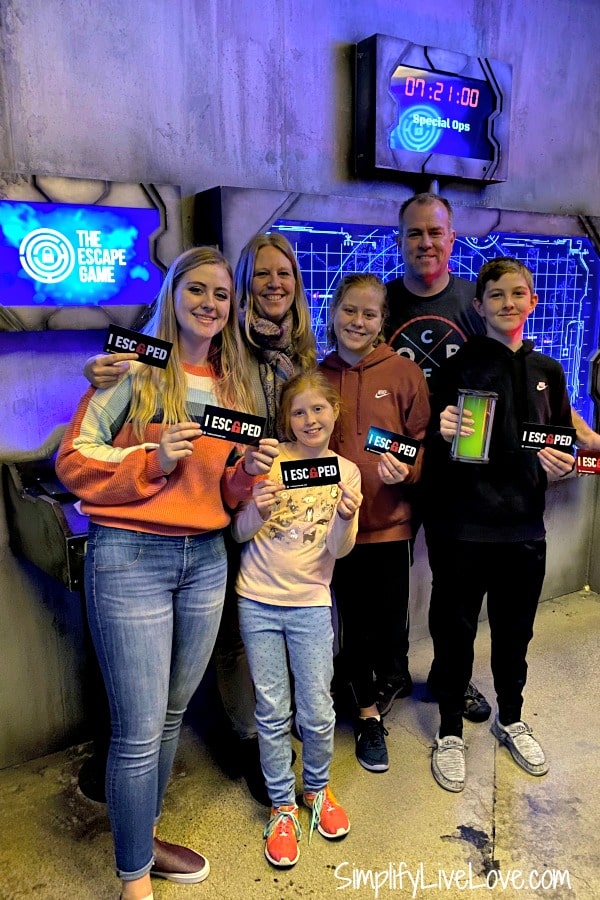 Luckily, we didn't! We worked well during our 60 minutes together and managed to solve our Special Ops mission with seven minutes to spare! Everyone had a lot of fun and I was so impressed with how well we were actually able to work together. The Escape Game at the Mall of America was my favorite part of the trip.
Learn more about The Escape Game and buy tickets here.
2. Nickelodeon Universe Amusement Park –
Did you know that MOA has its own indoor theme park? Again, I was a little skeptical of an indoor amusement park, but MOA delivers! $38 buys an all-day wristband, good for unlimited rides in the largest indoor theme park, and my kids put their wristband to great use.
They loved the roller coasters most of all, but there are rides for everyone, including a water ride and lots of rides for toddlers too. You can enjoy photo ops with Nick characters who hang out at the park and take little shopping or eating breaks as well!
3. Dutchman's Deck Adventure Course –
Confession. My kids were not able to get me on the Ghostly Gangplank ropes course or zipline, but they had an absolute blast! I wasn't sure how my youngest daughter would react after getting to the top of the Barnacle Blast, but she did just fine and enjoyed zip lining with the best of them!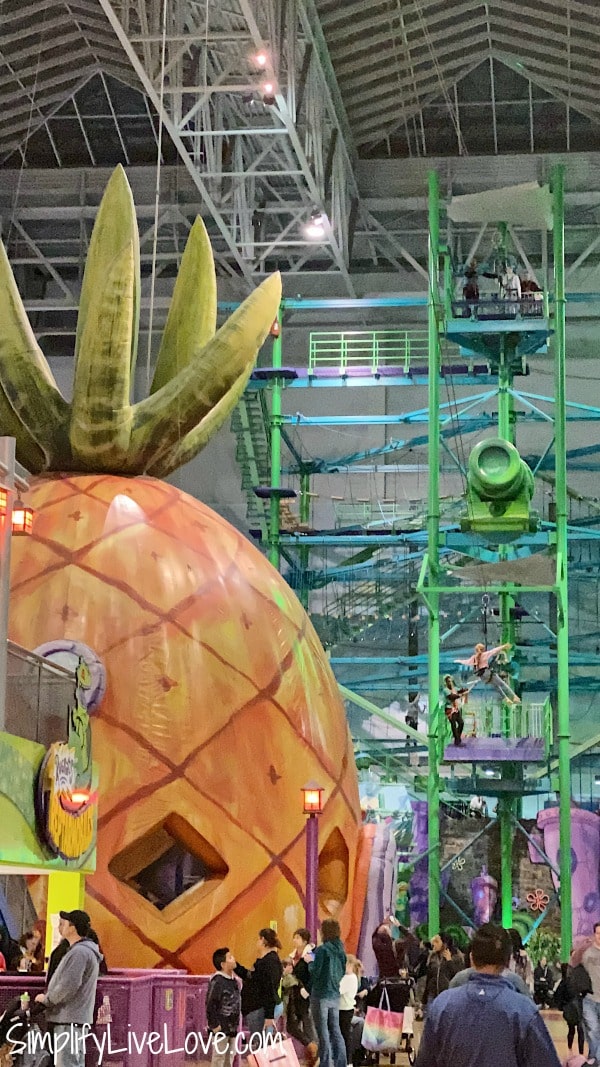 In fact, she used my ticket the next day and went back for more. At 55' above Nickelodeon Universe, the zipline at MOA is the longest indoor zip line in North America!
Pro tip: you do need to be 48" tall to enjoy this attraction and it is a separate ticket, but you get a discount with a theme park ticket. You'll need close-toed shoes for this attraction. But don't worry – if you forget, you can borrow a pair of Crocs!
Learn more about Dutchman's Deck Adventure Course here!
4. FlyOver America –
If you've ridden Soarin' at Epcot, you know the drill. FlyOver America is very similar. It's an interactive ride that takes you high above the earth for a bird's eye view of either the USA or USA and Canada. We took the USA flight and really enjoyed flying over the country.
Not only are you really moving, you also feel the wind and the spray of water from time to time. My kids loved seeing places we've visited and we even found our home state of Iowa in the movie as well!
Check out FlyOver America here!
5. Moose Mountain Adventure Golf –
As if I haven't covered enough things to do at Mall of America yet, there are also a few opportunities to mini golf right in the mall! The whole family, from young to old, enjoyed our 45 minutes on the Moose Mountain Adventure Golf course. It was pretty busy, but we kept moving. We enjoyed looking out over the edge and watching the roller coasters from this 18-hole mini golf course!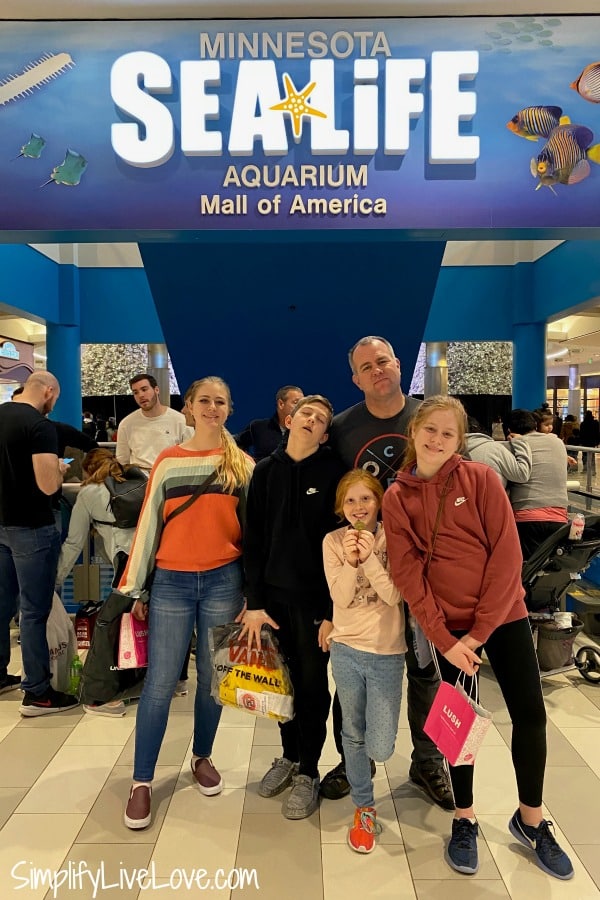 6. Sea Life Aquarium –
Don't let the bored expression on my kid's face fool you! While not the biggest aquarium by any means, my kids really enjoyed the interactive nature of the Sea Life Aquarium inside the mall. How many malls have aquariums?
We spent about an hour learning about Seemore the Green Sea Turtle, Dutchess the Sawfish, jellyfish, sharks, and more. The 300 ft Ocean Tunnel was especially fun, but the highlight for my younger kids was filling out the Dive Logbook and earning a prize at the end.
Similar to the Junior Ranger programs at national parks, the ranger program at Sea Life Aquarium helps kids learn about sea life and gets them interested and active in their surroundings!
Buy Sea Life tickets online and save a little bit of money!
I'd be remiss in my post if I didn't also mention the family-friendly hotel right across from the mall where we stayed for two nights.
Best Western PLUS Bloomington Hotel by Mall of America
The Best Western PLUS Bloomington is located across the street from Mall of America. We walked over in under ten minutes. It was an easy walk to a skywalk over to the Radisson. The hotel also has a shuttle, though, so you don't have to walk.
Perks of the Best Western PLUS include free parking, free all you can eat breakfast buffet, water park for the kids and a huge spa for relaxing in after a full day at the mall! We stayed in a pool side room and were happy that the pool noise stopped promptly at 10 pm each night so we could get a good night's sleep!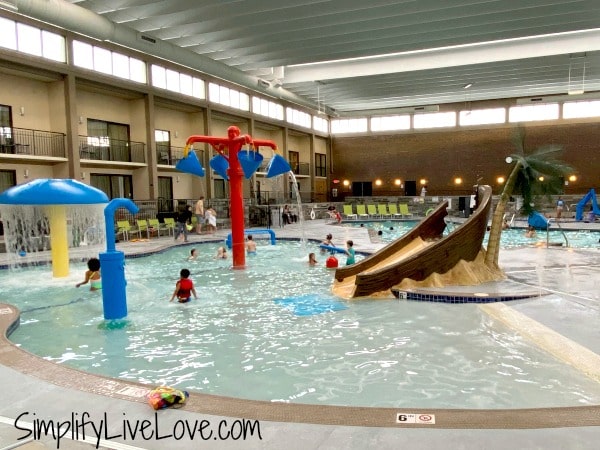 With all of the fun things to do at Mall of America, why wait to go? Make sure to enjoy all of these things and let me know about your favorite thing to do there too!
For more information on visiting the Minneapolis area, check out these posts too!
5 Delicious Farm to Table Restaurants in the Twin Cities
30 Free Things to do at the Minnesota State Fair
7 Best Family Friendly Indoor Activities in the Twin Cities