Looking for a few new Valentine's Day books this year? This list includes Valentine books for toddlers, Valentine books for preschoolers, and Valentine books for older elementary children as well! Enjoy sharing these lovely books with your kiddos this Valentine's Day.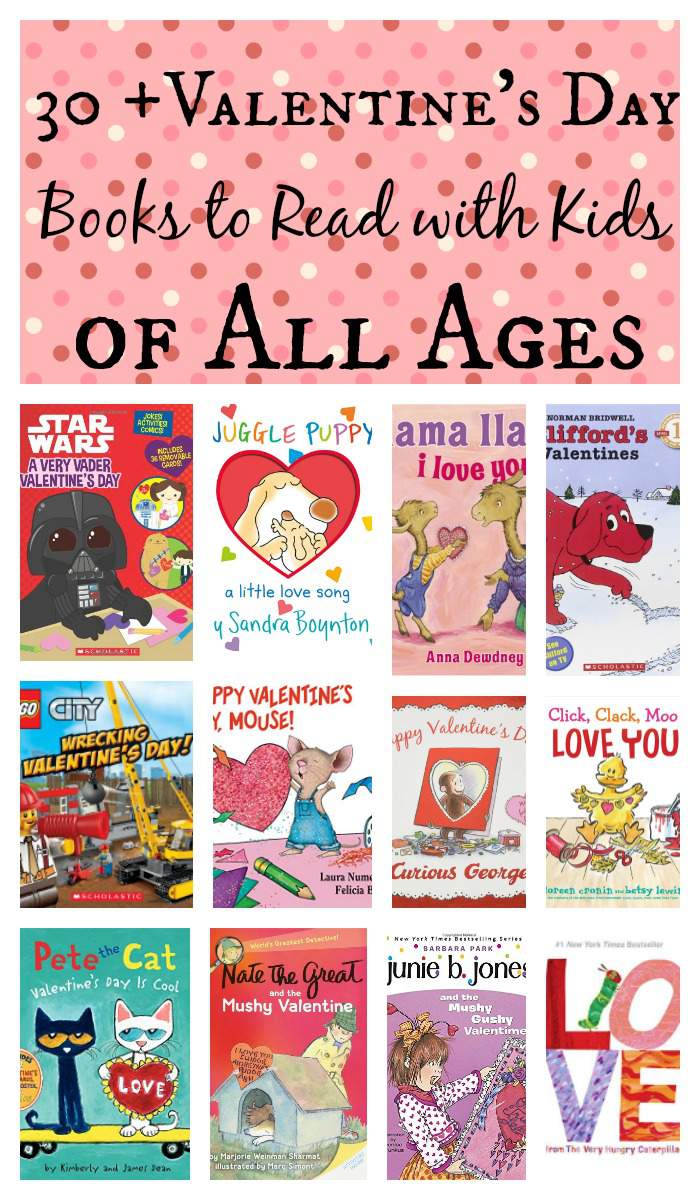 *This post contains affiliate links which means I earn a small commission on your purchase. Thank you for supporting my site.*
Valentine's Day Books
Here's a collection of Valentine's Day Books for kids of all ages. Check them out from the local library or add a few to your personal library. Do you have a favorite we didn't share? Let me know in the comments and I'll add it to the list! Enjoy these books with your kids!
If you liked this post on Valentine's day books, check out these posts as well:
Fun Learning Activities for Valentine's Day
Real Food Treats for Valentine's Day
Red Berry Yogurt Cake for Valentine's Day
Chocolate Chip Raspberry Scones
SimplifyLiveLove is a participant in the Amazon Services LLC Associates Program, an affiliate advertising program designed to provide a means for sites to earn advertising fees by advertising and linking to amazon.com.