Easy Pumpkin Scones – One of our favorite family breakfasts!
on Oct 12, 2017, Updated Oct 27, 2023
These easy pumpkin scones are one of our very favorite family breakfasts. They are on my weekly menu plan quite often. I love them because I can prep the dry ingredients ahead of time for the freezer, and then just add butter, mix-ins, and milk for a quick homemade breakfast.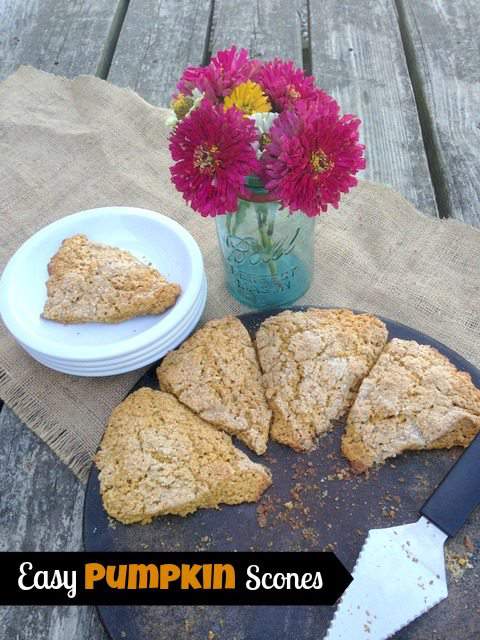 *This post contains affiliate links. Thank you for supporting my site.*
We honestly haven't had scones in quite some time, in part because it's been so hot that I haven't been doing hardly any baking. My son asked me this week to please make him some scones, so this morning I was happy to oblige with these.
Easy Pumpkin Scones – One of our favorite family breakfasts!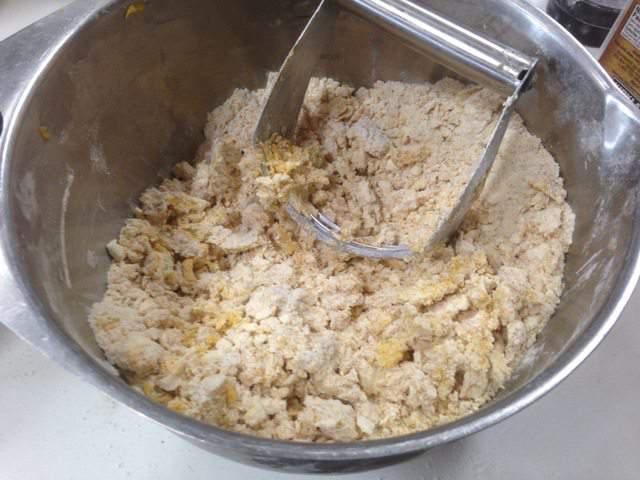 First, mix up dry ingredients and add butter. Cut with a pastry blender until the mixture resembles little peas.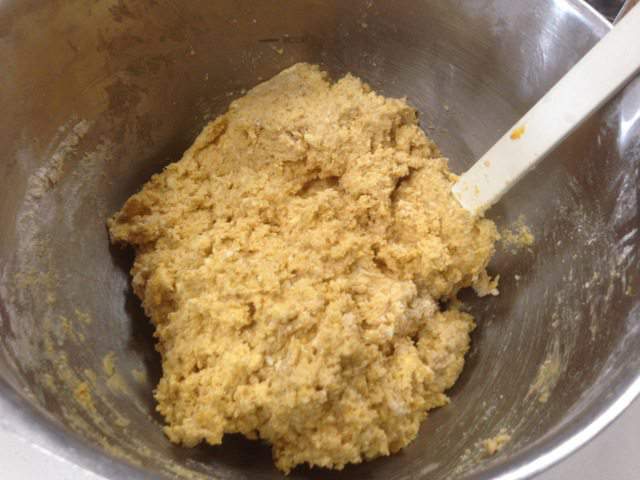 Add in the pumpkin and the milk and fold until combined.
Turn the dough out onto a baking stone and pat into a circle – it should be about 3/4 inch think.
Enjoy! Do you like scones? What's your favorite type?
I like to add a couple TBS course raw sugar at this point. It just gives the scones a nice crunch! And boy do my kids yell at me if I forget to add the sugar on the top.
Use a serrated knife to cut the scones into eight, pie shaped pieces.
Separate the scone pieces so they don't touch and bake at 375 for 22-25 minutes. I usually bake mine longer because I like them crunchy. 🙂
These products will help you make the best pumpkin scones!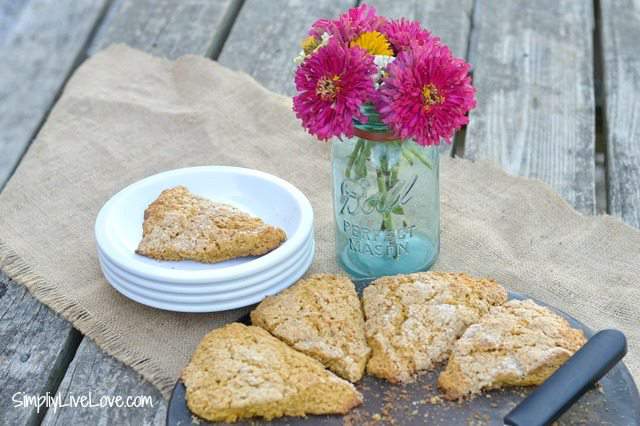 Viola! Easy pumpkin scones! To make the process even easier, make mixed out of the dry ingredients for your freezer! Do you prefer crunchy or non-crunchy scones?
Here's your printable Pumpkin Scone Recipe
Easy Pumpkin Scones
Ingredients
2 1/2 cups flour (You can mix unbleached and whole wheat if you want. If use freshly ground soft white wheat.)
1/2 tsp. baking soda
2 tsp. baking powder
1/2 tsp. salt
1/2 cup sugar (I use raw sugar)
1/2 cup cold butter
I cup pumpkin puree
2/3 cup (You can use buttermilk or regular milk. I use whole milk most often.)
Instructions
Add dry ingredients and mix well.
Cut in the butter with with a pastry blender until the mix resembles peas.
Add pumpkin and milk.
Stir until combined.
Turn dough out onto a cooking stone.
Form a 9" circle.
Top with extra sugar if desired.
Cut circle into 8 pie shaped pieces.
Separate the pieces so they don't touch.
Bake for 22-28 minutes.
Enjoy!
Want more scone recipes? Try these:
I have lots of scone recipes on the blog. The sky is the limit when it comes to baking delicious scone flavors! I hope you enjoy these recipes.
Chocolate Chip Raspberry Scones