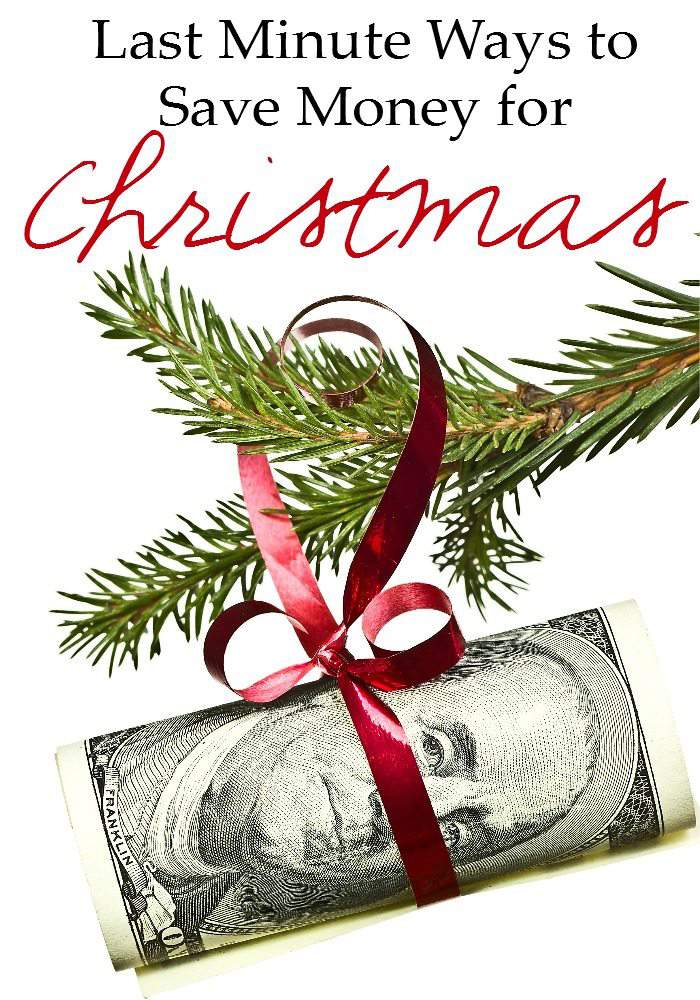 It might seem a bit soon to start thinking about Christmas, but it's never too early to think about how you will pay for all the stuff you buy between now and December 25. There are only a few Saturdays left between now and then, and these money saving strategies will help you find a few last minute ways to save money for Christmas!
Last Minute Ways to Save Money for Christmas
Gift Cards
Start buying a gift card on discount with every paycheck leading up to the week before Christmas. You can get them for 5-10% off on sites online and either use them to last minute buy gifts at stores in your area or give them as gifts, themselves. Using gift cards allows you to plan where you will shop and also allows you to get your gifts cheaper and not all at once so you can gradually spend rather than take a large chunk out of your paycheck at once. I've also seen discount giftcards at Costco and Swagbucks! Don't forget that you can also use your gift cards for online purchases and save even more money if you go through a site like Ebates before making your purchase!
Loose change
Start saving any and all change from now until the holiday. You may not think it will add up to much, but if all family members save all of their change, from pennies to quarters, you may be surprised at what you have. One year I did this starting October 20, and by December $20, we had a little over $50. That $50 could go far on some gifts, especially if you make homemade gifts instead of buying everything!
No eating out
Skip eating out at all until the holiday. Even if you only grab one $10 lunch a week, you could save nearly $100 by just skipping that meal if you started right now. To avoid spending it on something else, put the money into savings each week and watch it add up.
Sell unwanted stuff
Sell all of your old stuff that you don't use or need. This can be done on Craigslist, with a yard sale if weather still permits, or even online on facebook or ebay. Promise yourself that you will tackle one area a week and sell what you can from that area each week. You might be surprised at how much you have that other people would be willing to buy.
No-spend week
Have a no-spend week. This can be quite a task, but a no-speed week is simply a week where you vow that no one in the house will spend any money on anything at all. No bills (pay them ahead of time of course), no gas for the car, no eating out, no entertainment. They money you would have spent gets put into savings. It forces you to find fun at home, spend time together and get creative with what you have in your fridge and pantry. We've done no-spend MONTHS before (usually in January after the holidays and have had varying degrees of success!)
Renegotiate bills
Check if you are over-doing it on services. You may be paying for internet speeds you aren't using, Gigs of internet time on cell plans no one needs, and delivery serves that aren't necessary. Do an intake by looking at your usage and lower your plans if you can to save a few bucks before the holidays on your bills. I've heard of people have great success with this! Let me know if it works for you.
Whatever strategy you try, I'm sure you can find an easy way to save a few dollars between now and December! I'd love to hear what you think of these tips, and what tips and tricks you have yourself!