It's officially March and you know what that means – it's time to get busy cleaning! Save a lot of time with these 18 Spring Cleaning Hacks and enjoy the free cleaning checklist printable we made for you. 🙂

How can it be time for spring cleaning already? Are you ready? I know I'm not. Truth be told I have a hard enough time with the day to day tasks! Trying to add in more for deep cleaning is hard! To help us all out, I've put together a post with 18 different time saving clean springing hacks! All of these ideas should help those of us who struggle to keep the house in order. Are you with me?
18 Time Saving Spring Cleaning Hacks
18 Time Saving Spring Cleaning Hacks & Free Printable Checklist
Time saving tips and tricks for those of us who hate spring cleaning.
While you're here, get this Spring Cleaning Checklist!
Now that you're inspired to spring clean, grab my spring cleaning checklist and start checking those items off the list! I highly recommend that you involve the whole family. Spread the love and get busy cleaning.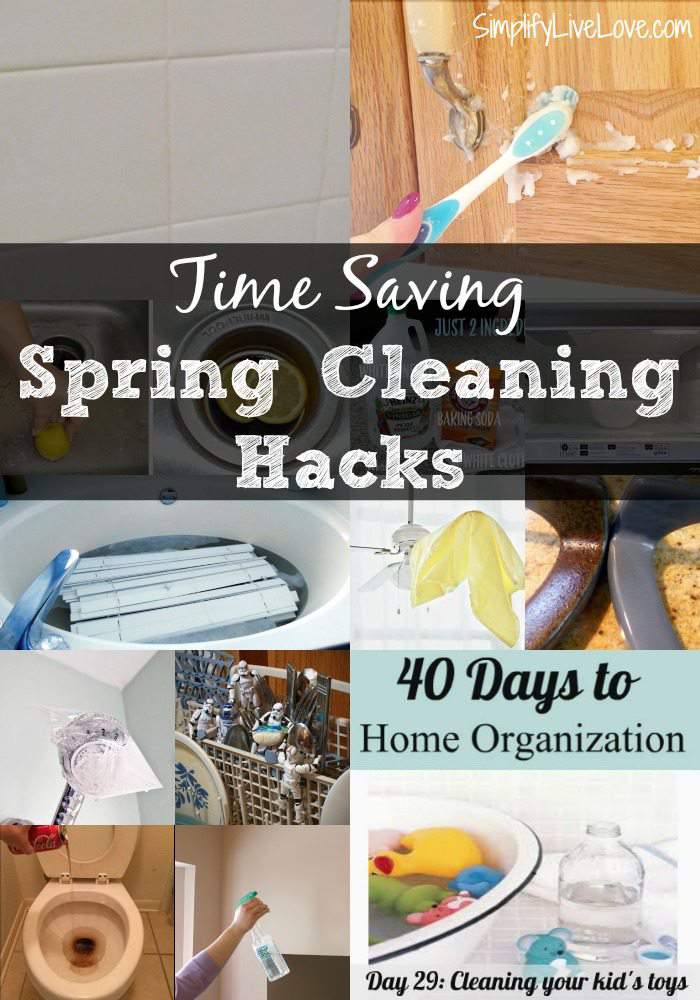 Are you ready for Spring Cleaning? What chore do you most dread?