5 Ways to Prepare Your Garden Before Your Vacation
on Jun 07, 2016, Updated Jul 18, 2020
Welcome to another installment of Tuesdays in the Garden! This week, our group is sharing tips for growing your best garden this summer! Today I've got a re-vamped post I originally wrote three years ago before we went to Paris – 5 Ways to Prepare Your Garden Before Your Vacation. 


Boy do I wish I could tell you we have exciting European travel lined up this summer too, but alas we do not. However, we do have several smaller trips on the schedule and need to make sure we leave our garden in the best possible shape before our vacations. Here are the tips we've found useful over the years.
5 Ways to Prepare Your Garden Before Your Vacation
1. Weed & Mulch
Get busy weeding before you head out of town. Mulching really helps keep the weeds at bay, but it's always helpful to get as much out of the mulch as possible before leaving for several days. I've also found mulching around the perimeter of my garden to be very helpful as well. Make sure you weed carefully so you don't accidentally remove something important! And did you know it can be possible to find free mulch? Here's how we've been able to get most of our mulch for free, year after year.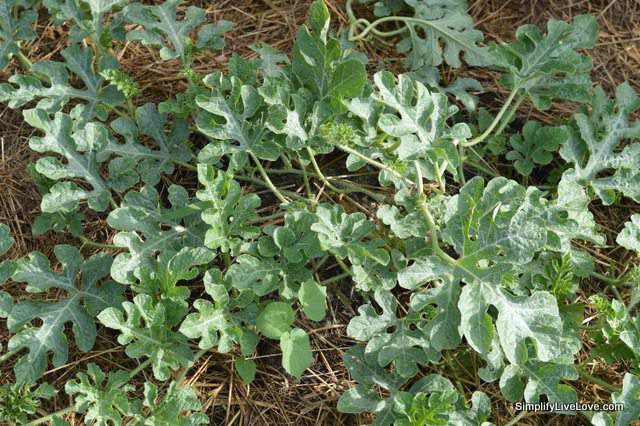 2. Harvest as much as possible before leaving
It's important to pick your garden to the best of your ability before you leave for an extended amount of time. If you don't your garden might stop producing while you're gone. So make sure to do a thorough harvest before you leave on vacation. If you don't have time to process the produce before you leave, give to a friend or neighbor, but make sure you pick it instead of leaving it on the plants.
3. Take care of pests
I do keep an organic garden, but that doesn't mean I can't do anything for pest control. Dealing with garden foes like the Cucumber Beetle and Colorado Potato Beetle is very important, because if you don't they can wipe out your crops while you're gone.
If you've got pests bothering your garden,  Neem Oil
and Food Grade Diatomaceous Earth
 might be able to slow them down while you're gone and not able to hand-pick.
4. Water 
I honestly don't water my garden very often, but sometimes it's necessary. For easy watering while you're gone, install a water timer like this one. It's easy to program and includes a rain delay feature so you can rest assured that your garden gets what it needs while you're gone.
5. Line up a Garden Sitter ~
Probably the most important thing to do when you leave a garden that's in full production, is to line up reliable helpers to pick while you're gone. I've asked a few people to come over and help themselves to my garden goodies – if the beans aren't picked the plants will just go to seed. Ask a reliable neighbor, a teenage kid, or any friends who might love to take advantage of your wholesome goodies! I'd recommend inviting them over before you leave so you can show them around and teach them what to do.
Those are the 5 ways I'm preparing my garden for my vacation! How do you prepare your garden for time away? Did I forget anything??
And now it's time for Tuesdays in the Garden!
Be sure to check out these lovely posts from my gardening buddies. I love working them on Tuesdays in the Garden and hope you enjoy it as much as I do.  I hope you'll hop over and check out my friends' posts! Great tips here this week, as usual!
From Jami at An Oregon Cottage – 5 Ways to Save Time Watering Your Garden
From Shelly at Frugal Family Home – 2 Natural Ways to Fight Aphids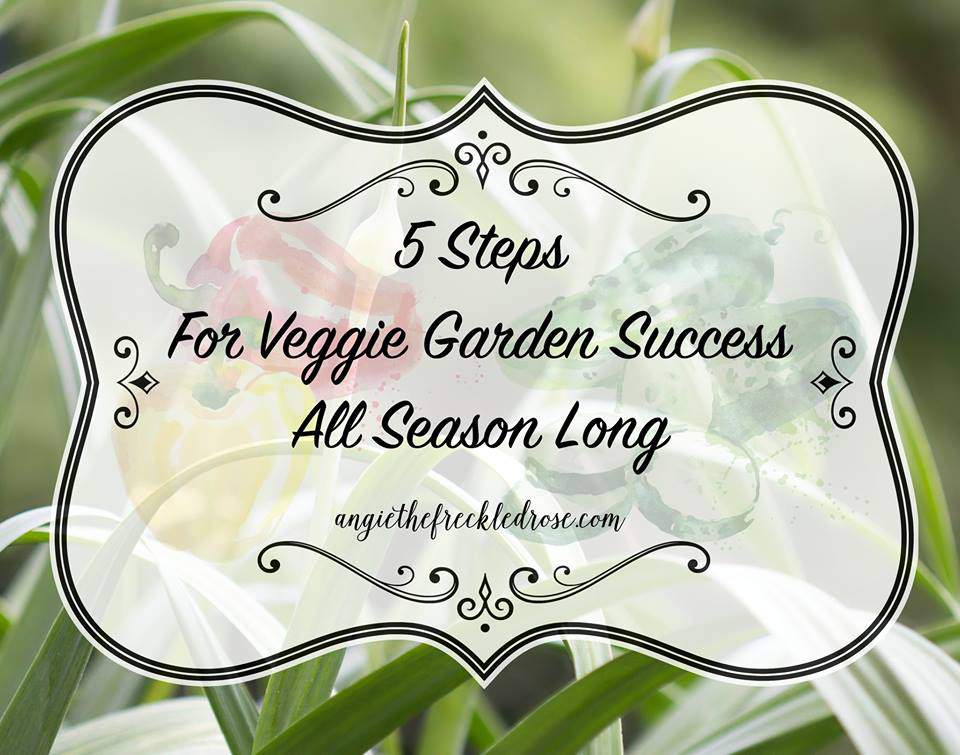 From Angie at The Freckled Rose – 5 Steps for Veggie Garden Success All Season Long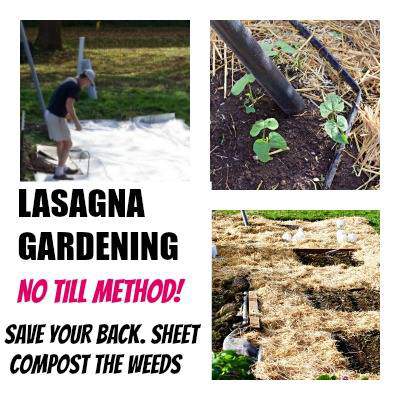 From Diane at Homemade Food Junkie – Lasagna Garden No Till Method