Early Spring Zone 5 Gardening Chores depend a lot on the weather. While it might not be possible to do much outside except wait for mud to dry up, there are many chores you can be doing inside in March. Here is list of March garden chores for zone 5.
*This post contains affiliate links which means I earn a small commission on your purchase.*
Early Spring Zone 5 Gardening Chores
March is really still winter in Iowa. Even though we have had a pretty mild winter this year with very little snow, we just got 5 inches of the fluffy white stuff a couple days ago! Basically in March, we're waiting for the ground to thaw out, warm up, and dry up. When that's happened, we're ready to start planting a few things, but until then, here's what you can do!
1. Plant cool season crops and annuals.
Peas are planted first, then lettuce and radishes. These crops can be planted directly in the ground as soon as the soil has warmed up and is dry enough to work. You can also plant cool season annuals as soon as the ground is warm and dry, like pansies, if you can find them at the garden center. Make sure you include these top 10 early spring plants in your garden plan so can enjoy the earliest harvest possible.
2. Make new garden beds.
If you garden in beds, or would like to start, now is the perfect time to make new garden beds while you still have time. This is something you could have been working on all winter, too. You might also want to cover a couple of your garden beds to keep pests out and extend the growing season. This tutorial will help you easily cover your garden beds.
The nice thing about gardening in beds is they are usually ready to go before the ground. You don't have till garden beds and you can put down plastic to help warm up the soil. If you don't garden in beds, I recommend trying one out this year!
3. Prep the beds
Hopefully, the ground will have thawed and begin to warm very soon. Once it's dry, usually by the middle to end of the month, go ahead and remove winter mulch and add a layer of leaf compost to your beds. Mix everything up nicely and as soon as the outside temps are warm enough, go ahead and plant those peas!
Peas do best when the temperature is in the 55 – 70 degree range, as early as 12 weeks before the last frost date. Germinating peas can tolerate temperatures as low as high 20s, but temperatures in the teens are to much for them and will kill them. Watch your forecast closely when planting those first early crops! Learn more about peas at The Old Farmer's Almanac.
4. Test the soil
Now's also the time to test your garden soil so you know what nutrients need to be added before the growing season starts. Information for testing your garden soil in Iowa can be found at Iowa State Horticulture Society. If you don't live in Iowa, just google how to test garden soil in your state.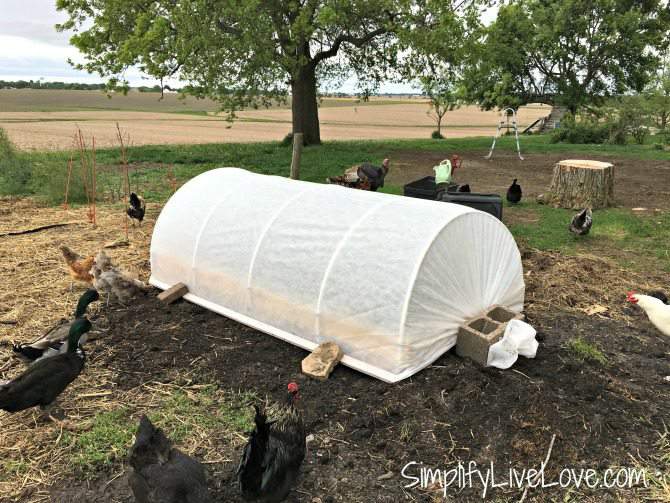 Plant your cold frame
If you have a cold frame, it's time now to start lettuce and spinach outside in the cold frame! Soon you'll be harvesting yummy greens. I love those first greens!
Organize your garden seeds
If you haven't already done this, now is the perfect time to inventory and organize your garden seeds. Make sure you have everything you need to get going and order whatever else you might need. You can read all about my favorite garden seed organizer here. I love it so much!
Start your seedlings
March is time to start most of your garden seeds, if that's something you like to do. Most seedlings need 6-8 weeks before the last frost date to grow big enough for planing, and with an average lost frost date of May 15, that's right around the corner. Get my best tips and seed starting supply list here. And here are tips for starting broccoli and other pesky brassicas – which can be a tricky type of seedling to start.
Plan your garden!
If you haven't planned out your garden, this is also the time to finalize your garden plan and draw it out. It's important to draw it out so you can remember from year to year what you plant where. Remember that you need to rotate crops so keeping track is pretty important. Here are my best garden planning tips to help you out. Grab my free garden planting guide here so you know exactly when to plant what!
For more spring gardening tips, read these posts from my Tuesdays in the Garden Blogging Friends.
Refresh your flower pots for spring! An Oregon Cottage
7 Gardening Chores to Do this Spring – Frugal Family Home
Spring Garden Chores – Angie the Freckled Rose
Spring Garden Projects – Homemade Food Junkie
Simple Tips for Preparing Your Garden for Spring – Hearth & Vine
What are you working in your garden this month? I'd love to hear what you're up to. Happy gardening!
SimplifyLiveLove is a participant in the Amazon Services LLC Associates Program, an affiliate advertising program designed to provide a means for sites to earn advertising fees by advertising and linking to amazon.com.